Seychelles Fishing Charters, Island Tours and Excursions
No visit to the Seychelles would be complete without venturing onto the sea at least once during your stay. The Indian Ocean, with its warm tropical waters, beckons visitors to explore neighbouring islands, swim and snorkel with colourful marine life and trawl the deep for Big Game. To get the most out of any such experience you'll need a reliable boat and a knowledgeable guide or captain who can show you some of the best the Seychelles has to offer.
Our selected licensed charter operators offer everything from some of the best Big Game fishing in Seychelles to half-day tours and full-day island hopping adventures, as well as snorkelling trips to the Marine Parks. Just select their special offers when booking your fast ferry ticket to take advantage of some great savings. Once selected, our partners will contact you directly to assist in planning your Seychelles fishing charter or excursion.
Angel Tours - Praslin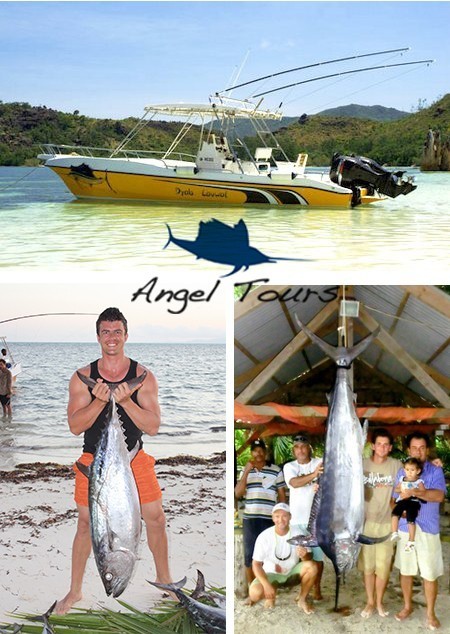 Offering guests a wide range of boating activities on and off the beautiful sandy shores of the Seychelles. From Island excursions, with snorkelling & BBQ picnics included, to Big Game fishing and specialised fishing (poppers, jigging, fly fishing) - All are available at competitive prices with Angel Tours.
They also offer private boat charters along with a taxi service to some of the neighbouring Inner Islands.
Receieve a 5% discount on a Curieuse/St Pierre excursion* OR a 5% discount on a half-day fishing trip* by selecting this discount and downloading the voucher during our straightforward fast ferry booking process. (*conditions apply).

Excursion:
Curieuse/St Pierre
Schedule: Tuesdays & Fridays (subject to availability of clients)
Duration: Full Day - 9.30am to 5pm
Departure point: Le Tropique Villa (Amitié, Praslin)
Trip details: Curieuse National Park (giant tortoises) and St Pierre Ilot (snorkelling, coral reef fish)
Includes: Creole BBQ lunch and soft drinks

Half-day Fishing
Schedule: On request
Duration: 5hrs approx. morning (7am-12pm) or afternoon (12pm-5pm)
Trip details: Trolling with artificial lures with 4-6 fishing rods (Shimano Tiagra 50 & 80lbs line test)
Possible catch: Pelagic fish (sailfish, tunas, wahoo, dorado & more)
---
Lone Wolf Charters - La Digue

Get a 15% discount on any excursion when you book a fast ferry ticket with us!

3 boats departing daily (9:30am) from La Digue island for varied excursions.

Excursion 1: A half day excursion first to Coco Island, a paradise for snorkelling. Surrounded by shallow waters with abundant live coral, you can expect to see thousands of exotic fishes, some turtles and occasionally even manta rays during your hour long snorkelling session. From Coco, the excursion continues on to Félicité island 5 minutes away. Again fantastic snorkelling with live coral and abundant sealife.
Prices: €50 for half day (€15 local taxes included) per person. €25 for 6 - 12 year old children, free under 6 years old.
Excursion 2: Full day excursion. During the morning the same itinerary as Excursion 1, followed by a delicious lunch (grilled fish) on the beach of Grande Soeur island. Then, you may have rest or walk on this private island and see some wild giant tortoises.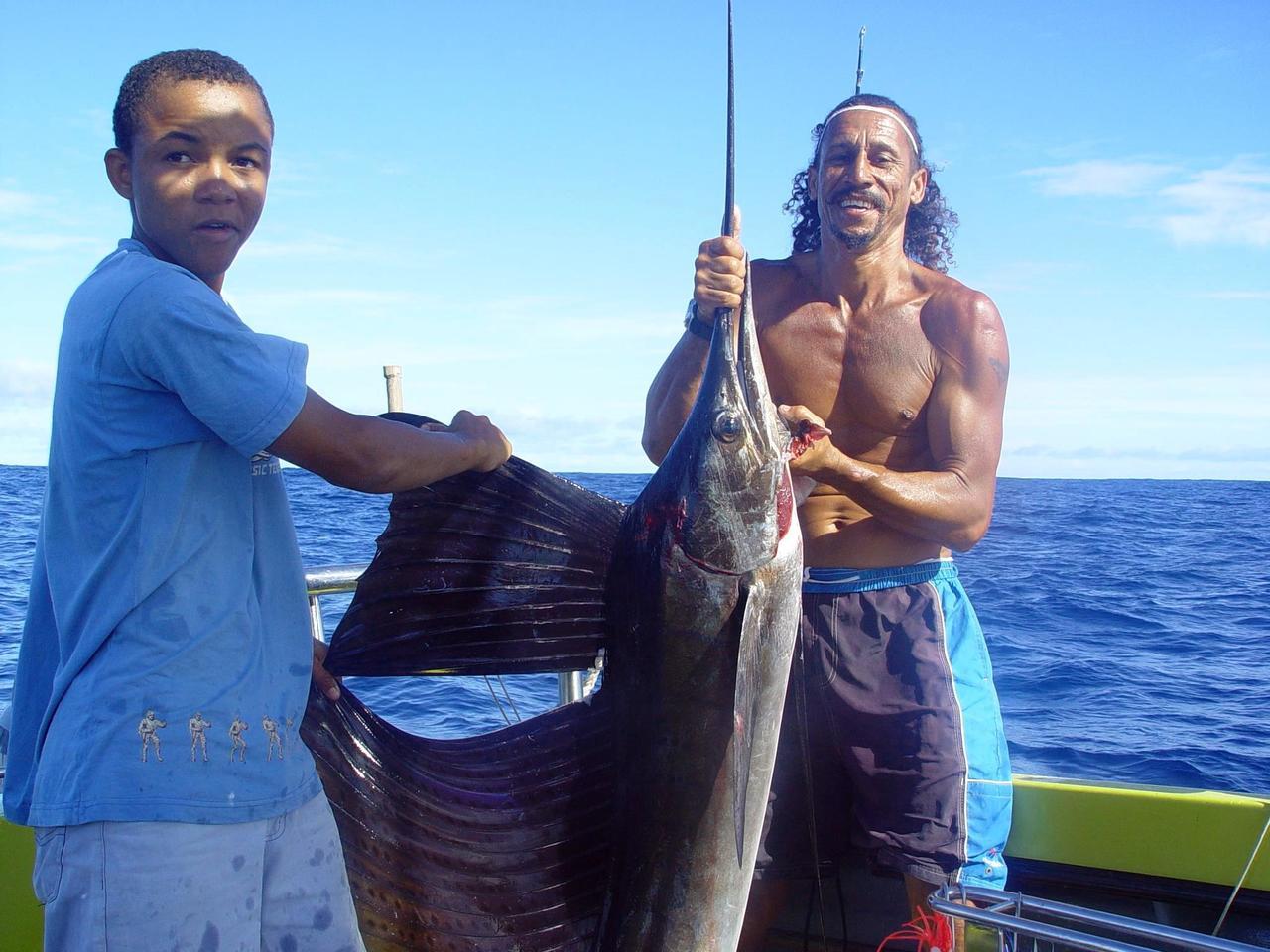 In the afternoon, a return to Coco Island, to continue the fantastic snorkelling.
Prices: €100 (€40 local taxes included) per person, lunch included. €50 for 6/12 years old children, free under 6 years old.
A la carte Excursions: Custom itineraries are also available. For example, going to any other island, or a tour around La Digue Island where one can visit and snorkel some famous beaches: Anse Coco and Anse Marron.

Snorkelling equipment is provided on all excursions, but it is recommended to bring your own equipment. And don't forget to bring your sunscreen with you!
Big Game Fishing: Owner and avid fisherman Gerard Payet looks forward to take you on an unforgettable days' fishing in Seychelles. All three of his boats are fully equipped for half- day or full day Seychelles fishing charters and excursions, with prices starting at €450 for a half-day charter for up to 6 people including all equipment.