Mid-range Hotels & Villas Mahe
For those looking for more affordable luxury when visiting the Seychelles, there are plenty of mid-range Mahe villas and hotels on offer. Choose from well-equipped beachfront apartments to boutique hill-side villas set amidst lush tropical gardens. You'll be spoilt for choice, so we've selected our top recommended mid-range properties to make it easier for you. We've chosen properties in the most popular regions of Mahe, but don't miss out on what this island has to offer. For a comprehensive list of the best things to see and do on Mahe, take a look at our useful Mahe travel tips.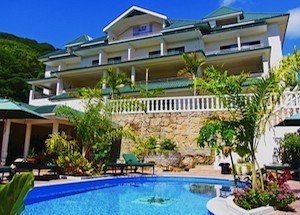 Beau Vallon, Mahe Island
Just a short stroll from Mahe's popular Beau Vallon beach, Hanneman Holiday Residence is the perfect place for a relaxing vacation and an ideal base from which to explore the island. Their 7 spacious self-catering apartments and studios all come with fully equipped kitchens, private bathrooms, air-conditioning and balcony; apartments offer extra dining/lounge areas and flat-screen TV. There's also a delightful pool and garden area to relax in.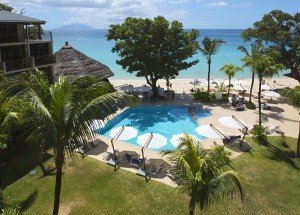 Beau Vallon, Mahe Island
With its prime beachfront location, The Coral Stand Smart Choice Hotel is a great mid-ranged property, right on the beach in popular Beau Vallon. All 161 air-conditioned rooms and suites come with stunning ocean or mountain views and feature stylish comfort with modern amenities, which include flat-screen IPTV, mini-bar and laptop safe. Boasting a choice of restaurants, ocean deck bar and outdoor swimming pool, this modern hotel is a perfect choice.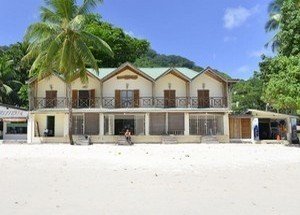 Beau Vallon, Mahe Island
Located in the heart of Beau Vallon, Clef Des Îles offers 4 on-the-beach duplexes with stunning views of the ocean, islands and the sunset. Each 2-storey unit is elegantly decorated in typical Creole style and consists of two air-conditioned bedrooms on the first floor, with an exotic bathroom, living room and fully equipped kitchen on beach level. They also provide snorkelling equipment and a mobile phone for booking taxis or excursions.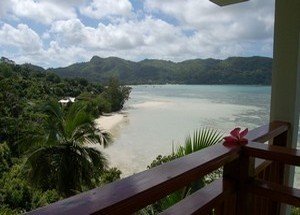 Anse a la Mouche, Mahe Island
Far away from the hustle and bustle of the north, Sailfish Beach Villas provide a peaceful sanctuary by the bay of Anse a la Mouche on Mahe's south coast and features breathtaking ocean views. Set in beautifully kept gardens, their villas feature 2 king-size beds, large bathrooms, lounge area, cable TV, music system, balcony and fully equipped kitchenette. Several restaurants are within easy reach.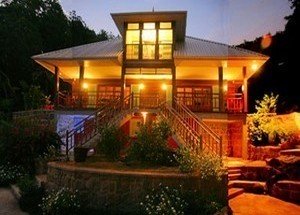 Anse Forbans, Mahe Island
Overlooking the Indian Ocean and set amidst tropical foliage, Demeure De Cap Macon Hotel is a great option for anyone looking to relax in a tranquil atmosphere. With great views from the veranda and only 150 metres from Anse Forbans beach, the property boasts 5 well-appointed suites, each equipped with flat-screen TV, air-conditioning and private bathroom. There's also a private kitchenette attached to each room as well as an on-site restaurant.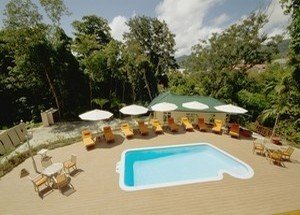 Mount Simpson, Mahe Island
Set amidst lush vegetation and a manicured garden, The Palm Seychelles Residence is a high-class self-catering establishment. Nestled in the foot-hills of Morne Seychellois National Park it offers 6 fully furnished and well equipped 2-bedroom air-conditioned apartments, as well as an exclusive 3-bedroom pool villa. Each is equipped with fan, rain shower bathrooms, modern kitchen facilities and two balconies that over the pool area and the ocean beyond.
To bring you the very best selection of mid-range Mahe villas and hotels, we've teamed-up with two of the world's leading online hotel platforms - Agoda.com and Booking.com. By clicking on the "More Info and Rates" button, next to any of our recommended properties, you'll be taken straight to their website, where you'll be able to find out more about each property, check live room availability and get the best online prices. Booking via Agoda.com and Booking.com is safe and secure and every hotel booking comes with their "Best Price Guarantee". You can also check for more luxury accommodation or perhaps something to fit a smaller budget.