Book Seychelles Ferry Tickets
Seychellesbookings.com makes it easy to book your Seychelles ferry tickets. With live seat availability and instantly confirmed bookings, use our 'Search Box' to quickly check ferry times and prices. Select your route, enter your required dates and number of passengers and then click 'Search'. Results will appear displaying all available trips for the route/dates entered. Select your preferred timings and class of travel and click 'Book' to proceed through our straightforward booking process. Add airport transfers, select Special Offers or simply proceed to secure online payment. Once payment is processed you will instantly receive a booking confirmation with e-tickets attached. The ferry companies will also send you an extra confirmation, usually within 24hrs. Click here to see the latest Seychelles ferry schedules.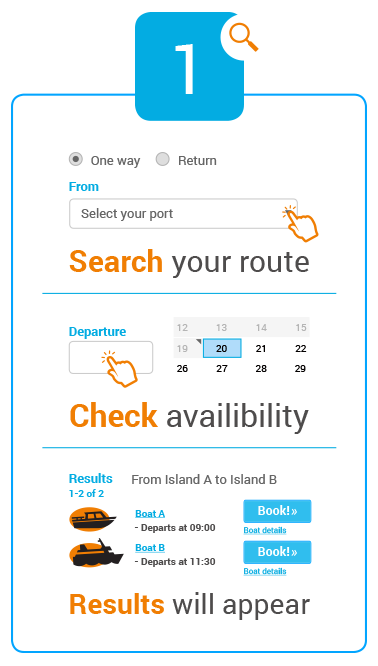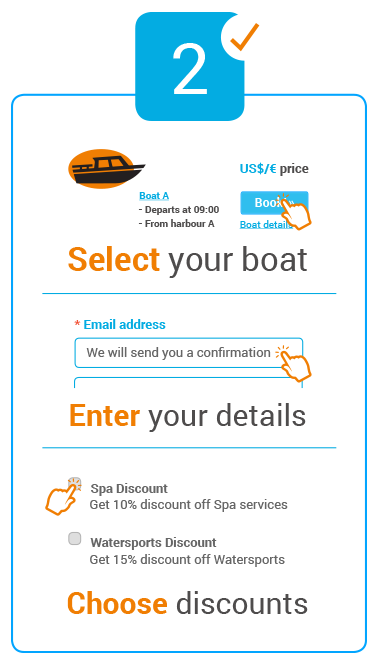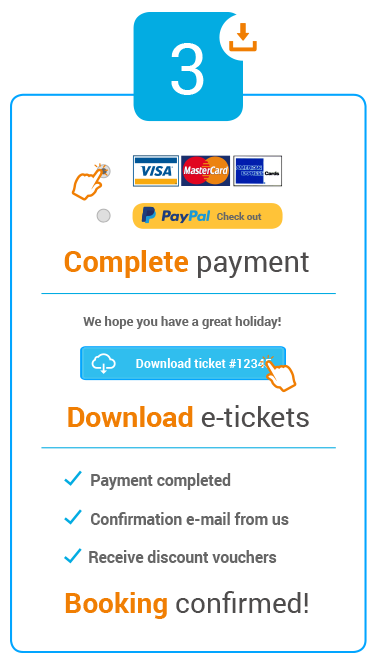 To book a Seychelles island hopping itinerary or multi-stopover trip you will need to make use of the 'Add another trip' feature. For a short video guide click here.

Example: Mahe to La Digue - La Digue to Praslin - Praslin to Mahe

Using the Search Box on our homepage, first perform a one way search from Mahe to La Digue. Select your preferred departure time and cabin/class of travel and click 'Book'. On the next screen you'll see a summary of the first part of your journey.

Just under the summary click on 'Add another trip' and perform a search for the next part of your journey from La Digue to Praslin. Again, select your preferred time and click 'Book'. This will add the trip to your itinerary. Repeat the above steps for the last journey from Praslin to Mahe. Once you've booked all three trips you can click on 'Complete booking'. Now enter your details, select airport transfers and special offer discounts, and proceed to make payment.

When booking a return trip between Mahe and La Digue, or when returning from La Digue as part of an island hopping itinerary, you may wish to depart La Digue as late as possible. As you can see from our schedule, the Cat Cocos ferry departs La Digue early each morning, as well as around midday Thur-Mon. For a later departure from La Digue to Mahe you will need to book a combination of tickets.
3 x One way Tickets (Mahe-La Digue + La Digue-Praslin + Praslin-Mahe)
As described in the section above, use the 'Add another trip' feature to book three individual journeys. Take Cat Cocos ferry from Mahe to La Digue. To return, book an afternoon departure with Inter Island Ferry from La Digue to Praslin to connect with the last Cat Cocos ferry from Praslin back to Mahe on the same day. You only need 15 minutes to connect between the two boats in Praslin.
2 x Return Tickets (Mahe-Praslin Return + Praslin-La Digue Return)
Another option is to book two sets of return tickets. First book a Mahe-Praslin return with Cat Cocos. Then, using the same dates of travel, book a Praslin-La Digue return with Inter Island Ferry. Just ensure you leave at least 15 minutes to make the connection In Praslin.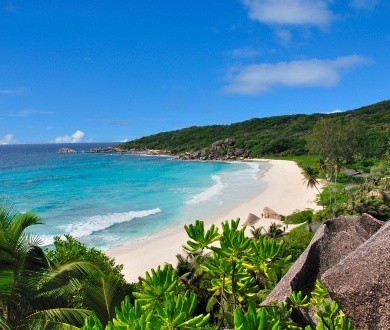 Online ferry ticket reservations are possible right up to 48 hours before departure. For all last minute bookings, within 48 hours of departure, you will need to Contact us.

Make sure you provide us with as much information as possible, including the route, dates/times of travel, number of passengers and *preferred cabin/class. We will then call the ferry company to see if there are still seats available.

Please note that, due to the ferry company's office hours, some last minute bookings may not be possible.
* only applies to Cat Cocos ferry - Economy Main Inside Cabin, Economy Upper Outside Deck, Business Class

Need more help?
For more information on how to book your Seychelles ferry tickets, as well as a comprehensive list of frequently asked questions, please take a look at our FAQ page. And if you still can't find an answer to your questions, then feel free to contact us.