Mahe Hotels
Looking for the best Mahe hotels? Together with Agoda.com and Booking.com we offer a selection of some of the finest hotels, resorts, villas and apartments on Mahe, with live room availability, immediate confirmed bookings, and all with a "Best Price Guarantee". We've made a selection of Luxury, Mid-range and Budget accommodation in Mahe to help you find the perfect place to stay. Just choose a budget range below to view all our Mahe hotels.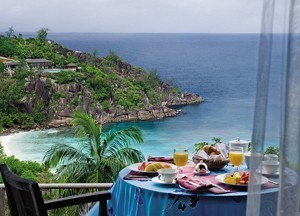 Mahe, being the most developed of the 3 main islands, offers some of the best, luxury hotels in Seychelles. With properties from some of the world's leading luxury hotel brands, there's a wealth of choice when it comes to 5-star Mahe accommodation. Whether you're planning for that perfect honeymoon, a luxury family holiday or simply looking for the very best facilities and levels of service, Mahe is definitely the place to be.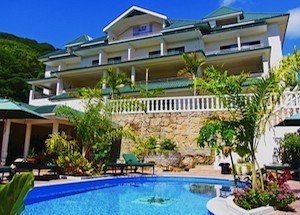 For those looking for more affordable luxury when visiting the Seychelles, there are plenty of mid-range Mahe villas and hotels on offer. Choose from well-equipped beachfront apartments to boutique hill-side villas set amidst lush tropical gardens.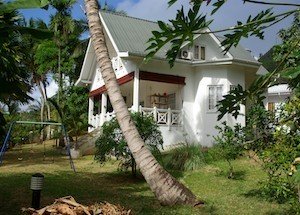 The Seychelles has always been regarded as a luxury destination, but today even the budget traveller can afford to visit this island paradise, with Mahe offering the biggest selection of cheap hotels in Seychelles. Choose from a variety of cosy Mahe apartments and Mahe self-catering guesthouses, all offering exceptional value for money.

Whether you're looking for a luxury, mid-range or budget hotel Mahe offers it all. We feature everything from 5-star resorts and beachside hotels to affordable villas and apartments, all in the most popular regions of Mahe. Choose from properties in the popular Beau Vallon region, with its wealth of restaurants and nightlife, or maybe a romantic spa resort in one of the many secluded bays along Mahe's southern coast. To view our top recommended Mahe hotels, resorts, villas and apartments, just select your preferred budget range from the choices above. You can also view the complete choice of Mahe hotels and resorts on either Agoda.com or Booking.com.
As the largest and most developed of the Seychelles' Inner Islands, there's plenty to see and do on Mahe. Spend a day exploring the capital – Victoria, with its famous 'Big Ben' Clock Tower, the colourful Sir Selwyn-Clarke Market, collections of museums as well as souvenir shops and boutiques, or hike the famous Copolia or Three Brothers trails in Morne Seychellois National Park which rewards visitors with spectacular views across Mahe and the islands beyond. Don't miss a visit to the Seychelles National Botanical Gardens, with its collection of exotic flora, as well as Le Jardin Du Roi Spice Garden where vanilla, cinnamon and a variety of other spices can be seen growing. For the more adventurous, there are plenty of scuba diving and snorkelling opportunities around Mahe, including the Sainte Anne National Marine Park and the Ennerdale wreck. Alternatively, why not have a go at ziplining through the forest, or simply sail into the sunset on one of Mahe's many sailing charters. And don't forget, there are plenty of secluded beaches and sweeping bays waiting to be explored.
However no trip to the Seychelles would be complete without a visit to the neighbouring islands of Praslin and La Digue, where world-famous beaches, giant tortoises and friendly Seychellois hospitality are only a fast ferry ride away. Check out our Travel Tips pages for more information about the islands.