Exclusive Mahe Discounts
With its lush mountainous interior and stunning coastline, Mahe is not only the gateway to the Seychelles but offers a wealth of things to see and do, as well as places to eat and drink. As a Seychellesbookings.com customer, you have access to a range of exclusive discounts offered by our local partners. Just make your fast ferry booking to Praslin or La Digue through our website to take advantage of these offers. Select the discount vouchers of your choice when you book a fast ferry and receive discounts on car hire, diving, spa treatments, food & drinks, watersports and more. Select from the boxes below to explore what Mahe has to offer: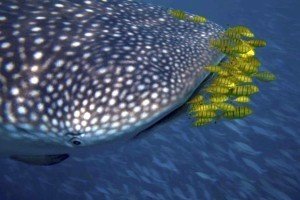 Mahe diving is some of the most diverse in the Inner Islands, boasting almost 50 dive sites.

The impressive underwater scenery plays host to a vast variety of colourful tropical fish and other marine species, including the illusive Whale Shark!
Check out the full details of our Mahe diving discounts, exclusively available to you when selected during your fast ferry booking with us.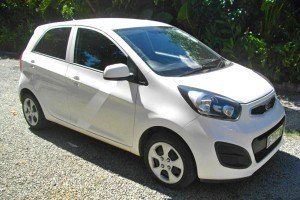 With so much to see and do, renting a car is by far the best way to see what Mahe has to offer.
Whether it's cruising along beaches or exploring mountain roads, we offer Mahe car hire discounts on all types of vehicles, from small economical vehicles right up to family-sized wagons.
Read on to discover the current discount offers available exclusively to Seychellesbookings.com customers by our local car rental partners.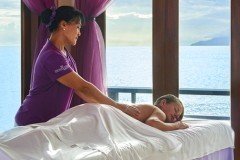 Pamper yourself with a massage or spa treatment at some of the world's most luxurious spa locations.

Relax and unwind while taking in breath-taking views of the ocean and islands beyond. Trained and experienced staff will have you feeling rejuvenated in no time.

Take a look at our Mahe spa treatment discounts, exclusive to our customers, when booking your fast ferry to Praslin or La Digue with us.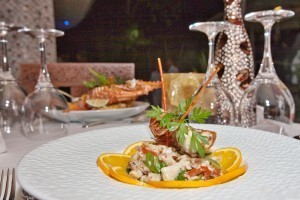 As the biggest of the Seychelles islands, Mahe has a great number of excellent places to eat and drink.

From fine dining restaurants to simple Creole street food, Mahe offers some of the best cusine in the region. Choose from fresh sea food and traditional local flavours, to more International and fusion dishes, all of which highlight the freshest of produce.

Take a look at the discounts available to Seychellesbookings.com customers, whenever you book a fast ferry to Praslin or La Digue.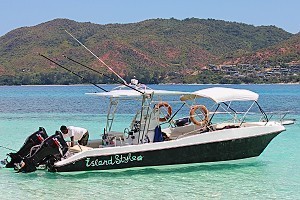 Cruise the crystal clear waters of the St Anne Marine Park, snorkel around St Pierre and Coco Islands, or try your hand at Big Game fishing.

These are just some of things offered by our Mahe excursion and fishing partners. With a choice of half-day and full-day excursions, most including a beachside BBQ lunch, you'll get to experience more of what Mahe has to offer.

For more details about the various tours on offer, and to take advantage of our special discounts, just select the discount voucher at the end of our ferry booking process.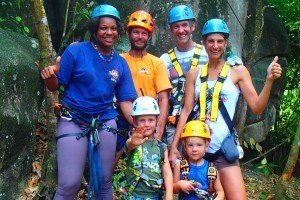 Mahe offers plenty of things to see and do, both for the adventurous and less daring travellers.

Fly through the lush tropical canopy on a zip-line, or climb some of Mahe's imposing rock formations - guaranteed family fun! Alternatively, for a more cultural experience, a heritage tour is a great way to learn about how island life has progressed over the centuries, from the early plantation days up to modern times.

To find out more about the discounted tours available to Seychellesbookings.com customers, just click below for the full details.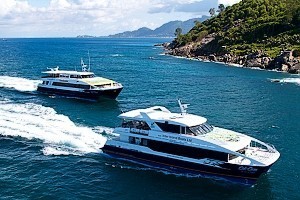 Save €€€ when booking your ferry tickets on our website. Just select the discount vouchers during the booking process to enjoy great discounts during your holiday.
Discount vouchers will help you save on a variety of services and activities during your time on the islands, potentially saving you back the cost of your tickets!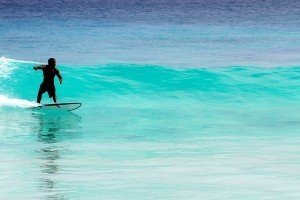 The tropical blue waters surrounding the island of Mahe are a paradise for water sports enthusiasts.

Go jet-skiing or parasailing up near Beau Vallon, surf some of the best waves in the Seychelles, or explore pristine bays and sandy beaches on a guided SUP tour.

Keep reading to see our Mahe water sports discounts, available to all of our customers when you book a ferry to Praslin or La Digue through our website.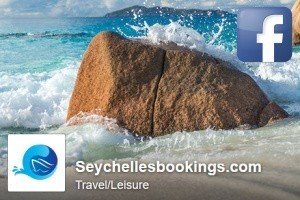 With the increasing popularity of La Digue as a holiday destination we are always adding new exclusive discounts and special offers on diving, food & drinks, activities and more - so stay up-to-date by liking and following our Facebook page.
Forgot to select your discount vouchers when booking your ferry? No problem, just email us with your booking reference number and we'll send you the vouchers for free!
For a more comprehensive Mahe travel guide, take a look at our Mahe Travel Tips page. If you're looking for great deals on Mahe accommodation, we also feature a range of recommended Mahe hotels and resorts to suit all budgets, ranging from Luxury Mahe resorts and villas to Mid-range hotels and Budget accommodation options.
Don't forget to check out our other exclusive discount offers on Praslin and La Digue!