Seychelles Travel Guide
The Seychelles is a truly magical destination. From Mahe's lush mountain forests and sweeping bays, to the pristine beaches and endemic flora & fauna of Praslin and La Digue, the Seychelles offers visitors everything from luxurious relaxation to adventurous activity.
Below you'll find some general info relating to travelling in the Seychelles as well as some frequently asked questions about the region. For specific travel guides relating to each of the main Inner Islands check our individual travel tips pages by selecting from the below boxes. Alternatively, click here for help and advice on how to book a fast ferry ticket or hotel, and if you still can't find the answers you're looking for, check out our most common FAQ's.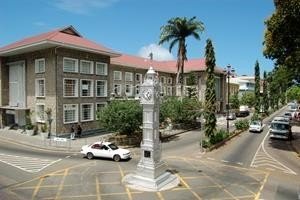 As the gateway to the Seychelles archipelago, and home the capital city Victoria, the lush tropical island of Mahe is not only the nation's financial and political hub but is a treasure trove of dense forests, mountain peaks, sweeping bays and secluded beaches.

Being the largest and most developed island in the archipelago, Mahe offers visitors a wealth of things to see and do as well as some of the best places to eat and drink. Check out our Mahe Travel Tips for more information.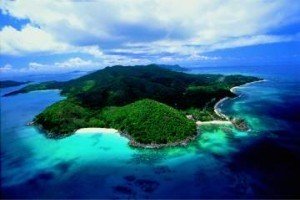 Only an hour from Mahe by ferry, the tropical paradise of Praslin - Seychelles' second largest island – beckons visitors with the promise of world-class beaches, stunning endemic forests and unlimited opportunities to relax and unwind.

For the more adventurous, the crystal-clear waters surrounding Praslin offer great diving and snorkelling opportunities as well as big game fishing and the possibility to visit neighbouring islands and their giant inhabitants.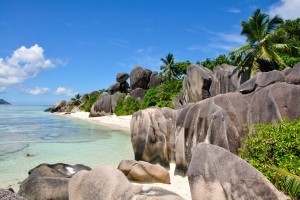 No longer just a day-trippers attraction, the small granite island of La Digue is fast becoming a popular vacation destination in its own right.

With a laid-back, off-the-beaten-track atmosphere, palm-fringed beaches, rare wildlife and very few motorised vehicles, it's easy to see why visiting La Digue, for many, is considered a true tropical island experience. And when you're done lazing on the beach, there's still plenty to explore both above and below the water.
---
Good to know when travelling in the Seychelles
There are in fact 3 official languages spoken on the Seychelles: Creole (a sort of patois French), English and French.

Depending on the season, and its corresponding wind direction, seaweed can often plague the beaches on Mahe and Praslin, sometimes making it almost impossible to swim. But a seaweed-free beach is never far away and many hotels offer a free shuttle service to beaches unaffected by this natural phenomenon.

Topless sunbathing is tolerated on many but not all beaches. Nudism is not acceptable.

The Seychelles enjoys a low level of crime. Nevertheless, with regards to your personal safety and that of your possessions, it's still advisable to take some routine precautions:

Always lock the door to your hotel/guesthouse room; even when in the room
Don't leave bags/valuables unattended on the beach; take only what you need
Walking alone on isolated beaches or swimming alone is not advisable
You should avoid exchanging foreign currency with any individuals who approach you in a public place. These persons are probably engaging in unauthorised dealing, possibly with counterfeit currency.

In order to protect its unique and unusual tropical fauna and flora, visitors are discouraged from collecting seashells, feeding the birds or tortoises or picking any plants or flowers. Remember, "take only pictures…. leave only footprints." For those who do wish to take home any flora as souvenirs, such as the famous Coco de Mer, make sure it bears a certificate showing it was purchased from a licensed retailer. You will also need an official export licence in order to take it out of the country; these are generally available when purchasing from an authorised seller.

Don't be afraid to go to the bigger resorts for spa treatments. Most are more than happy to offer their services to non-guests.

Although often dubbed as a honeymoon destination, there's no reason not to travel with young children to the Seychelles. Many of the larger hotels and resorts offer kids programs, allowing holidaying parents the opportunity to relax while their kids are kept entertained with lots of games and activities.

---
FAQ for the Seychelles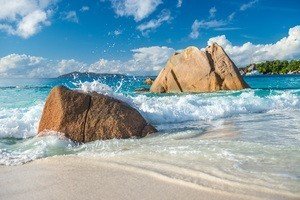 What is the weather like in the Seychelles?
Lying just 4° below the equator ensures that the Seychelles are blessed with a warm and humid tropical climate the whole year through, with temperatures rarely dropping below 24°C or rising above 32°C.

The two main 'seasons' are governed by the opposing trade winds. From November to March the northwest winds bring with them warmer, wetter weather with the heaviest rainfalls in December and January. The southeast winds that blow from April to October generally bring cooler, drier weather; although there is hardly a month without some rain in the Seychelles (even if it's just a brief shower). Winds during this period can be quite brisk, with livelier seas. During the 'changeover' months March/April and October/November sea conditions are usually calm with little wind, and although diving conditions are great all year round , these are the months best known for crystal-clear conditions.
Are there any health precautions I should take?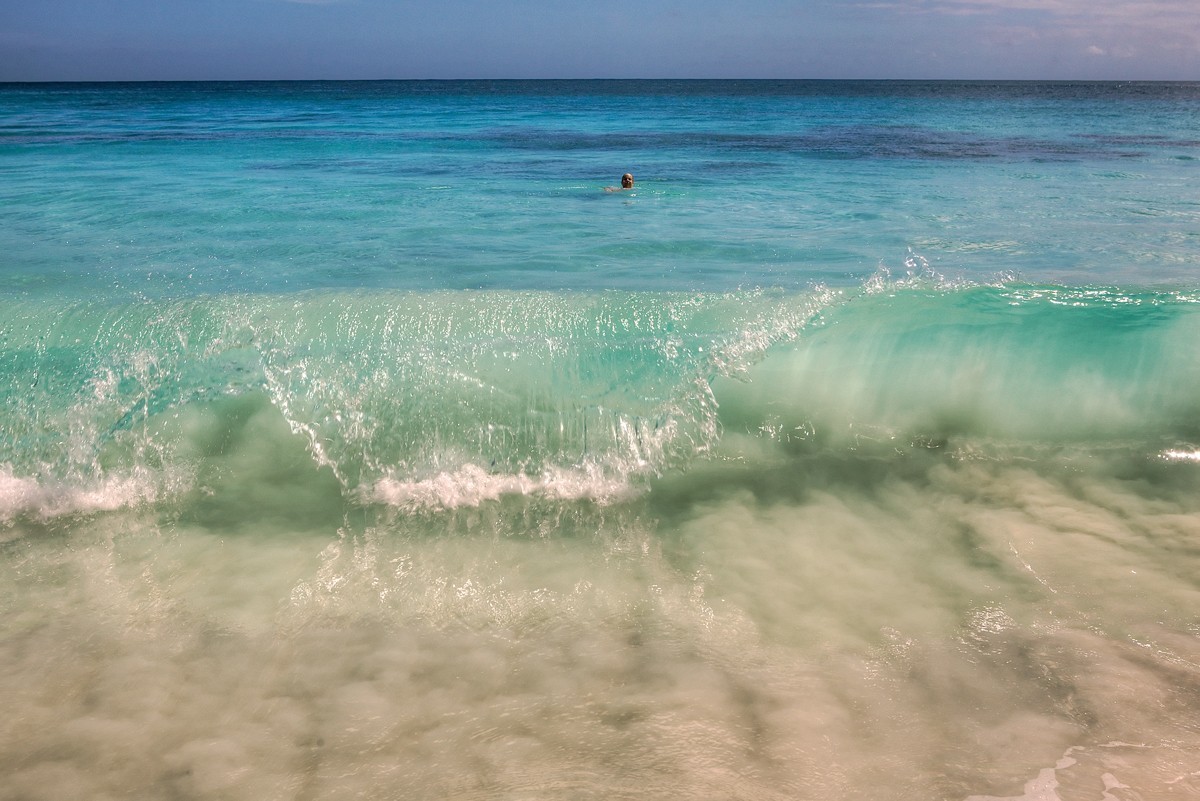 No specific vaccinations are currently required to enter the Seychelles unless you are from, or have passed through, a yellow fever area within 6 days prior to arrival. Typhoid, Tetanus, Polio and Hepatitis A are however recommended by several health authorities. High factor sun lotions are also recommended.
Although there is currently no malaria in the Seychelles, mosquitoes are quite prevalent. It's highly recommended to use repellents and to stay covered around sunrise/sunset. For non-air-conditioned rooms, sleeping under a mosquito net is also a good idea.
Always check the latest recommendations with your doctor before you travel.
Visa Requirements
Regardless of your nationality, there are no visa* requirements to enter the Seychelles.
All travellers however must be in possession of a valid passport and a return or onward ticket. In addition, you may be asked to show proof of accommodation and may possibly need to show evidence of sufficient funds for the duration of your proposed stay.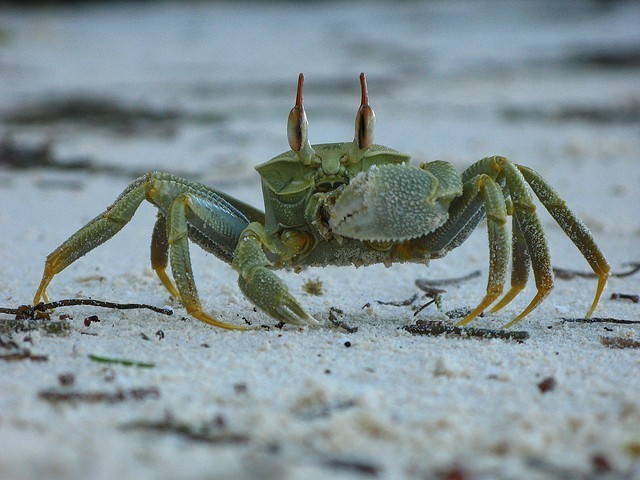 As long as you meet the above requirements you will be issued with a Visitor's Permit on arrival, free of charge, valid for an initial period of one month. Permits can be extended for free for up to 3 months from the date of issue, after which further extensions will incur a fee. Contact the Seychelles Depart of Immigration in Victoria, Mahe for more information.
Note: If arriving from a Yellow Fever endemic country (Uganda, Rep. of Congo, Angola, Kenya or Ethiopia) you must be in posession of a yellow fever vaccination booklet.
Currency
The local currency is the Seychelles Rupee (SCR); however the majority of hotels, restaurants and other tourist related services often quote prices in Euros. You should only exchange foreign currency or travellers cheques at banks, authorised money changers or hotel cashiers. It is in fact a criminal offence to change money with any person or business other than those authorised to do so. Banks are generally open Monday to Friday 08:30-14:30 and Saturday 08:30-11:00.
Major credit cards are widely accepted throughout the Seychelles (although Amex and Diners Club to a lesser extent). ATM's dispensing local currency can be found at the airports on Mahe and Praslin as well as at major banks on Mahe, Praslin and La Digue. Should you need to change rupees back into foreign currency, make sure you have the original cash exchange or ATM receipt as proof of the original transaction. Nevertheless, it's wise not to change too much cash and only change what you will need for petrol and other incidentals.
To/from Mahe airport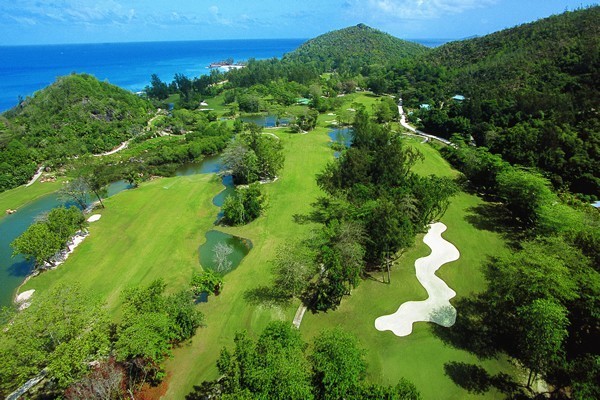 Unless your hotel or tour company provides a shuttle service, getting to/from the airport can be a costly exercise. Taxis are readily available at the airport but can be quite expensive. Expect to pay around €25-€30 one way to Victoria/jetty and about €35-€40 to Beau Vallon hotels. Where possible, try to get a metered taxi. Otherwise it's best to agree a price for your journey before setting off.
For travellers continuing on to the Cat Cocos ferry there is a scheduled shuttle bus service to the Victoria jetty, departing daily at 09:00 and 15:00, with an additional service on Sundays at 08:00. The return shuttle departs from the Victoria jetty after each ferry arrival. Journey time is usually not longer than 20 minutes (depending on traffic). For anyone wishing to make use of the airport transfer, the following fees will apply - Adult: €10 each way / Child: €5 each way / Infant: No charge. You can make a reservation for the the shuttle service during our simple ferry booking process.
By far the cheapest way to travel to/from the airport is by public bus. Buses operate between 05:30 – 19:30 and depart for Victoria every 20-30 minutes. Fares start from only Rs 5 but be warned, drivers will not let you board the bus with anything larger than a daypack, let alone your luggage.
Airport facilities: Restaurant/bar, newsagent & gift shops, bank/bureau de change, ATM, duty free shopping, post office, internet and car hire.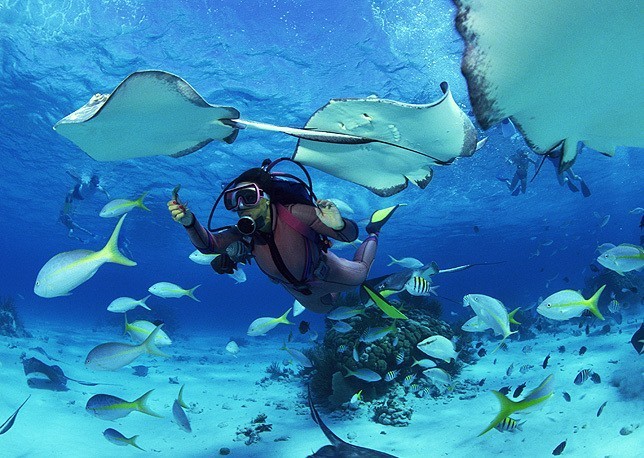 Getting around
The most convenient way of getting around on Mahe or Praslin is to hire a car. There are plenty of rental companies that service both islands with little price difference between them; although rentals on Praslin can be slightly more expensive than on Mahe. Some of the major companies have offices at the airport, but in general nearly all companies will deliver your vehicle to your accommodation. Driving is on the left side of the road, and care should be taken when driving as roads can be quite steep; some with extremely sharp bends. Taxis are widely available and are ideal for short trips or whole day charters, with metered fares currently Rs 23 per kilometre. For full or half day rentals be sure to agree the price before beginning your journey. Depending on the distance you plan to travel, it may work out cheaper to hire a small car than to take a taxi.
For those with a little more time on their hands, the public bus service operating on Mahe and Praslin offers travellers an inexpensive way of seeing the islands. There is a flat-fare of Rs 5 regardless the length of your journey (Rs 10 for air-conditioned vehicles). Mahe has an extensive network that reaches almost every corner of the island. Timetables are available from the tourist office or can be found at the main terminus in Victoria. The bus service on Praslin is not as extensive but is still a good way of getting around.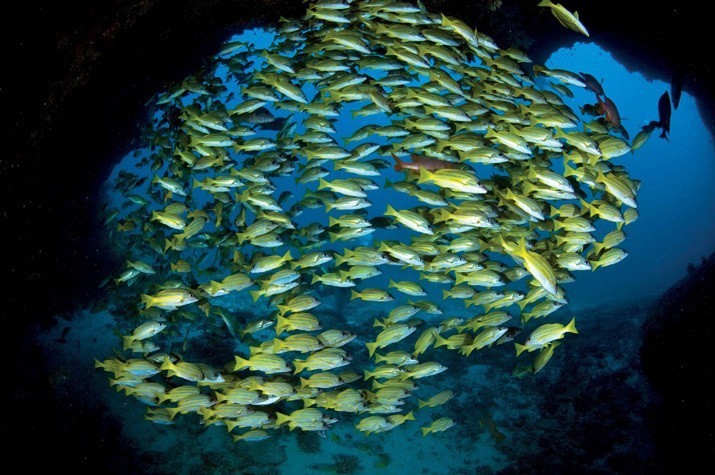 On La Digue, the best way to see the island is by bicycle. Most hotels and guesthouses offer bike rental and you can expect to pay around Rs 100/day (maybe less if you rent for a longer period). Just remember to check if the brakes and gears are working, and if you plan to move around at night, bring a flashlight as they rarely have lights.
What are the voltage requirements?
Voltage: 220-240V AC, 50 Hz. British 3-pin plugs are in use, and although some hotels may have adaptors at the reception, it's recommended to get a universal adapter for non-UK appliances.
What is the time difference?
Seychelles is 4 hours ahead of Greenwich Mean Time (GMT). Since daylight saving time is not utilised in the Seychelles the time difference then becomes 3 hours ahead of British Summer Time (BST) and 2 hours ahead of European Summer Time (EST).
What are the best things to shop for in Seychelles?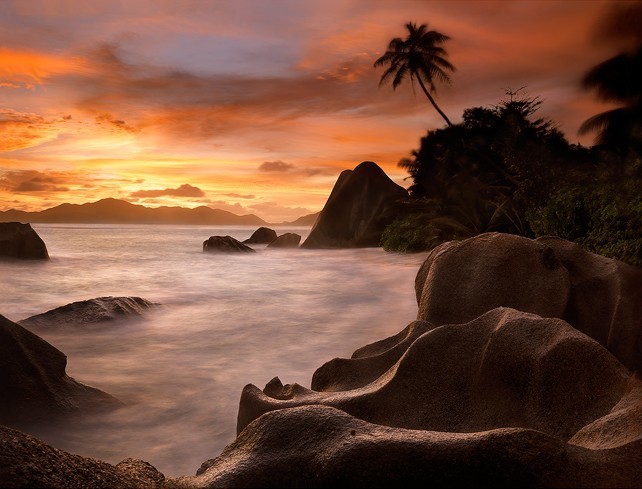 By far the most iconic souvenir is the indigenous Coco de Mer or sea coconut. Harvested from the Praslin and Curieuse National Parks, these large double-coconuts were once thought to grow on a mythical tree at the bottom of the sea until their true source was discovered in the late 1700's. Said to resemble a woman's buttocks, the Coco de Mer can be purchased from authorised gift shops. Expect to pay anywhere from €200 and up for a decent specimen; always check that they have a green certificate of provenance and make sure you ask for an export licence if you plan to take it out of the country.

A wide variety of locally made souvenirs and handicrafts can be found in small interesting shops and markets throughout the islands, with the largest selection in the capital Victoria on Mahe. Look out for jewellery crafted from coral, seashells, tortoise shell and black pearls. In addition, locally produced perfumes, textiles and straw hats are also available as are paintings and other artwork by local artists. Teas, spices and locally grown vanilla are also popular gifts to bring back home.
What should I bring?
Since it's always warm in the Seychelles and often quite humid, "Not a lot!" is probably the best answer. Light cotton clothing, T-shirts, shorts and light dresses are best. Don't forget your swimsuit!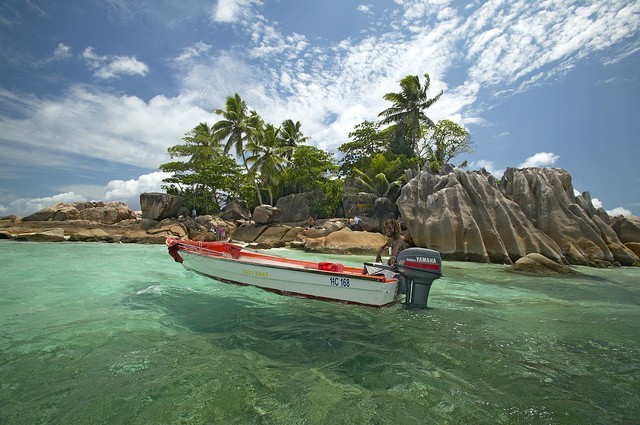 A wide-brimmed hat and sunglasses as well as plenty of sunscreen are important. Insect repellent for protection against mosquitos and sand flies is also highly recommended. Sandals and open-toed shoes are fine, however if you plan on walking in the mountains it's a good idea to bring with a light-weight pair of walking shoes; a pair of reef-walkers or some other type of waterproof sandal is ideal for wading around the coastline.
Having some of the most photogenic scenery in the world, make sure you don't forget to bring your camera and extra memory cards. Photographic supplies are available on the islands but it's best to bring your own. A flashlight can be useful, especially if your accommodation is outside of the main resort areas. And even if you're not an avid bird watcher, a small pair of binoculars may afford you a better glimpse of the exotic and rare bird life.
Departure Tax
All departure taxes should already be included in your airfare ticket. If in doubt, just double-check with your travel agent or airline.