Blog

»

Dream Now, Visit Seychelles Soon!
The Seychelles Tourism Board initiated a new campaign called "Dream Now, Experience Seychelles Later", designed to keep Seychelles at the top of people's must-visit lists. So in this time of global-pandemic, I would like to take you on a virtual tour of the Seychelles and maybe inspire you to dream now with a view to experience later.
"Those who return to visit Seychelles first, within say the next 12 months, will be rewarded with a once-in-a-lifetime opportunity to experience Seychelles at its most pristine!"
A window of unprecedented opportunity
With travel restrictions still in place, all we can do right now is dream. But at the same time, in my opinion, we should not wait too long to visit Seychelles. While the world pressed the pause button, nature is recovering, dolphins are swimming closer to the shore, and the wildlife seems more abundant. The islands are now quiet. Beau Vallon has become a private beach, and the reef is for you alone to explore. Those who return to visit Seychelles first, within say the next 12 months, will be rewarded with a once-in-a-lifetime opportunity to experience Seychelles at its most pristine. Find out how to make your Seychelles dreams come true soon at the
bottom of this page
.
A virtual tour of Seychelles
Discovered in the 7th Century, the islands remained uninhabited until the 18th Century. Once a haven for seafaring bandits, the archipelago was first a French colony before being taken over by the British. Along with the early settlers, numerous slaves, from various parts of Africa, also arrived on the islands. And it is this mix of races and nationalities that bore the foundation of this incredible multicultural nation.
Let us start the tour on
Mahe
, by far the most developed island of Seychelles. It is home to the capital, Victoria, as well as 90% of the Seychellois population. The island's interior is dominated by mountains covered with lush, tropical forest, while the coast offers white sand beaches that gently fade into the azure waters of the Indian Ocean. Take a stroll through the streets of Victoria with its famous Clock Tower, colourful market, and colonial architecture. Visit the Botanical Gardens to admire its endemic plants and to meet the giant tortoises or join a
guided tour
of Mahe's 'Wild South'. As the largest of the three main islands, where both the International Airport and Cruise Ship Terminal are located, Mahe is also the main hub for
Island Hopping
!
Which leads us nicely on to
Praslin
, just an hour ferry ride from Mahe. Once a pirate hideaway, Praslin is now considered as the more relaxed, peaceful paradise of the archipelago. The crystal-clear waters surrounding the island's picture-perfect beaches are excellent for scuba diving and snorkelling. At the island's centre, the Vallée de Mai National Park is home to countless varieties of flora and fauna, as well as Seychelles' famous double-lobed nut the
Coco de Mer
. If you are short on time, a
guided day trip
taking in this wondrous site, along with Praslin's most famous beach -
Anse Lazio
- is a great way to take in the island's highlights.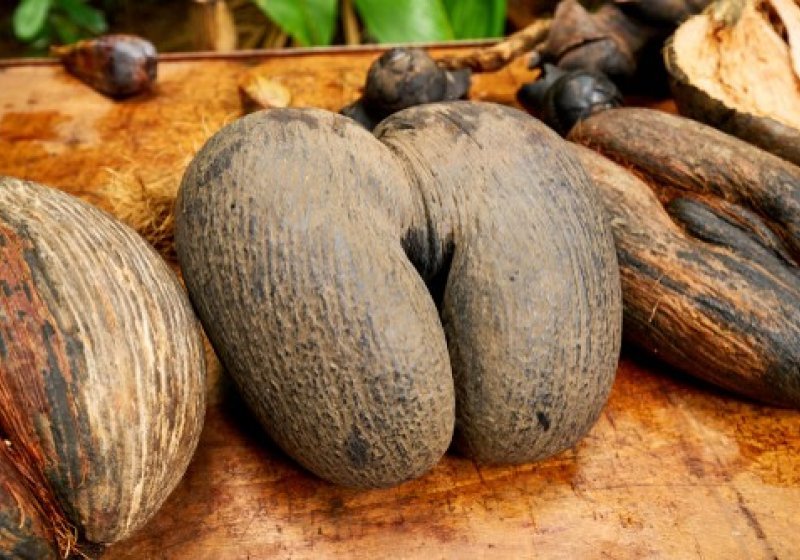 A short hop from Praslin is laid-back
La Digue
. Smaller but not to be missed, it boasts unspoilt beaches dotted with granite boulders; the world-famous
Anse Source D'Argent
being its best example. Taking to the sea, a Glass Kayak adventure along this magical coastline is a must. You could even end up exploring hidden caves or meeting some stingrays in the lagoon.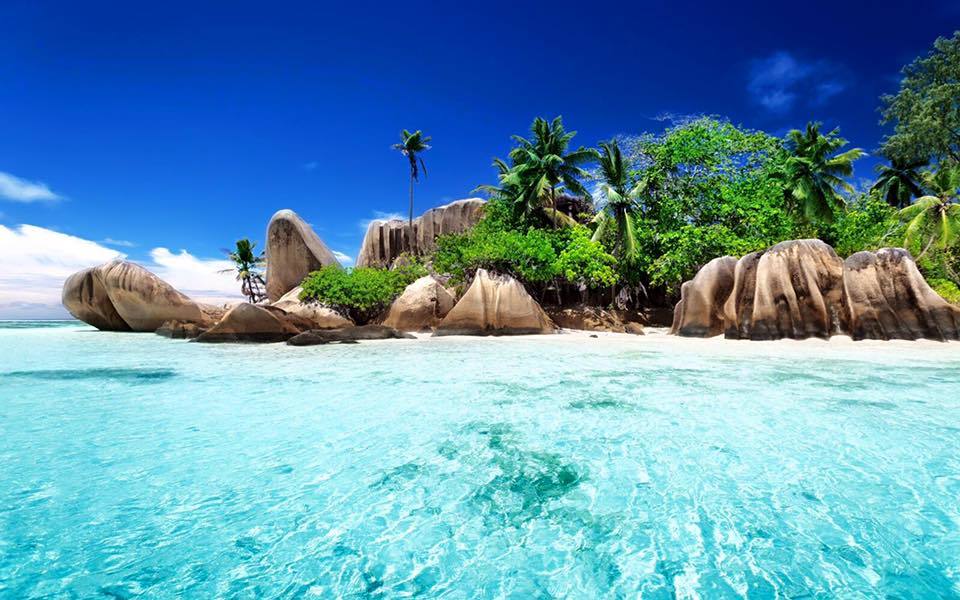 Exotic smells and savoury tastes
At Victoria's Sir Selwyn-Clarke Market, stalls display everything from fresh parrotfish and lobster to exotic fruits and island spices. Imagine yourself wandering around the colourful and perfumed stalls. It is a sensory and vibrant experience for both locals and tourists alike.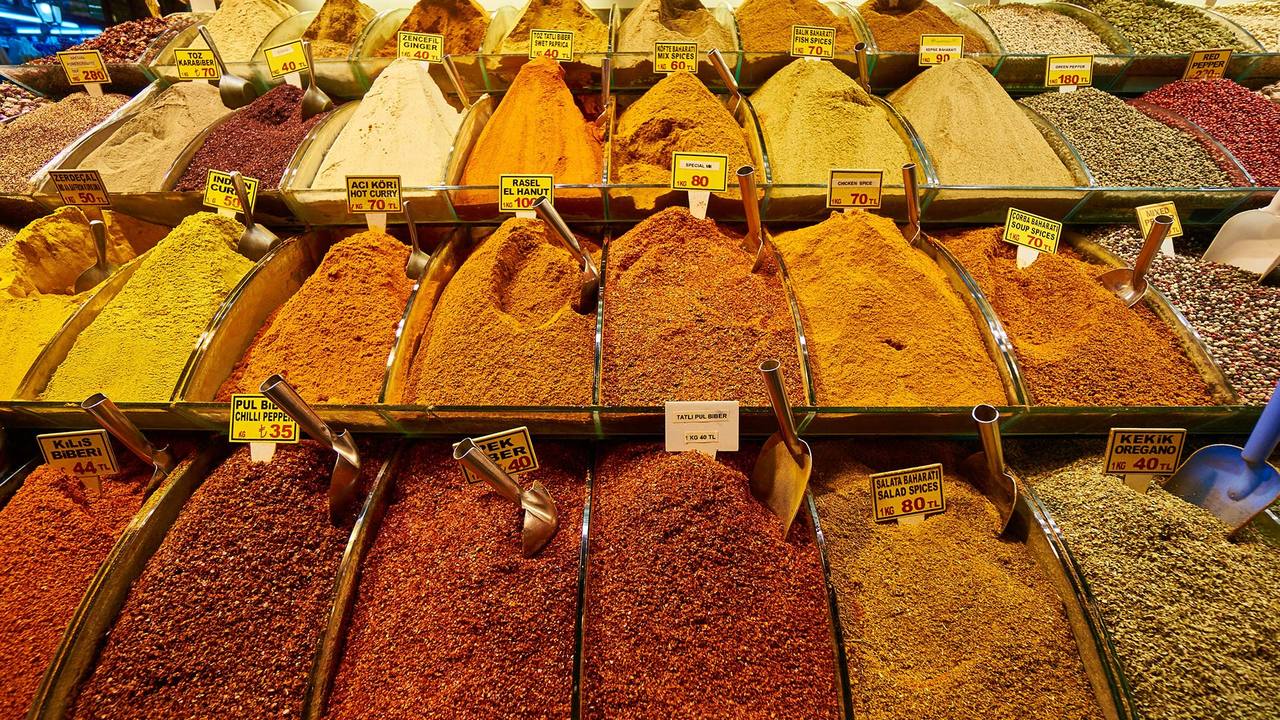 If you have already been to Seychelles, you can probably still relate to the taste of the traditional Creole cuisine. Grilled fresh fish, locally grown fruit, spicy curries, fried bananas, lentils, and Rougay Sosis are just some of the more popular local dishes.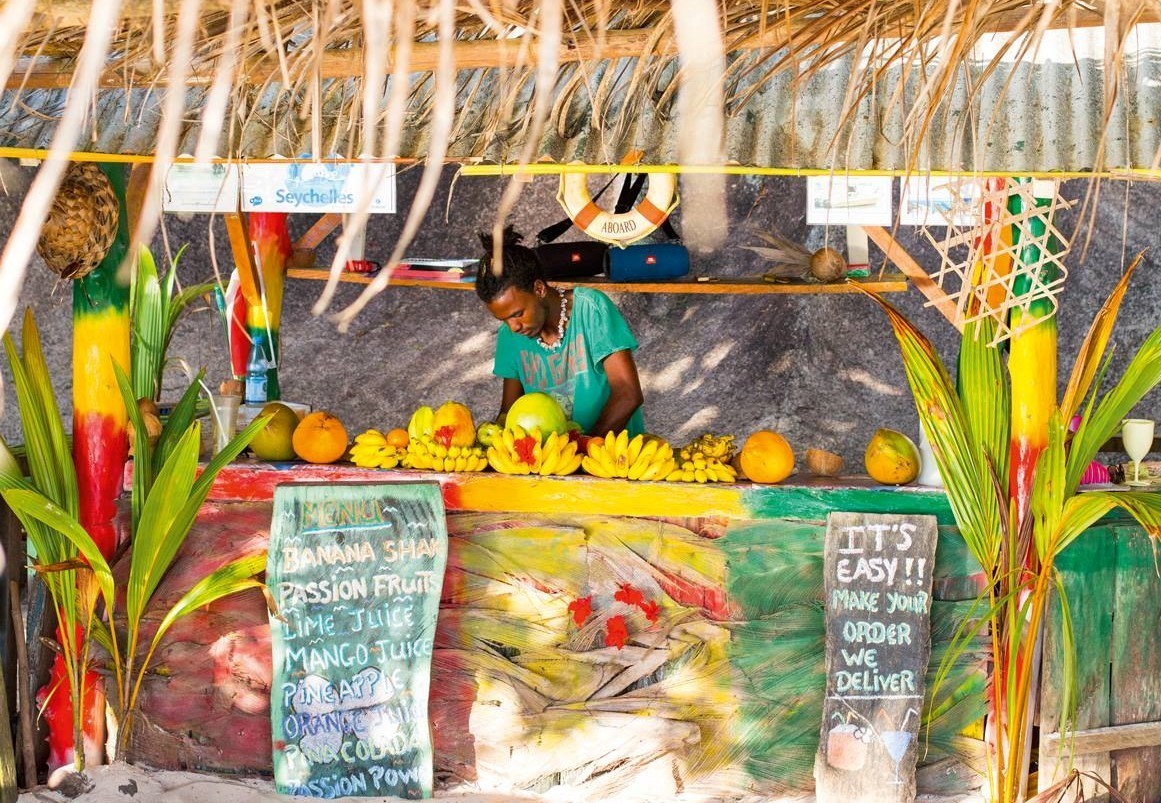 The musical sound of Seychelles
The Four Seasons Resorts Seychelles recently published a
video
of their beachfront, commenting:
"It's said that the sound of the ocean waves helps soothe and relax our minds. Imagine yourself on Petite Anse Beach...taking a stroll on this beautiful strip of turquoise blue water and white sand"
So for some well-earned relief from all the stresses of the past weeks, why not take a moment to sit, relax and allow yourself to be transported to one of Seychelles' idyllic beaches while you listen to the soothing sounds of the ocean. Dreaming about your next trip to the islands just got easier.
Seychelles is also music and dance! Its unique sound and style reflect the island's multicultural heritage. An African sound with influences drawn from its European, Indian, Chinese, and Arabic background. To get an impression, try listening to some Seggae - a blend of sega and reggae from Mauritius. Or perhaps some local Kanmtole percussion music. However, it is Creole pop and folk music that is by far the most popular genre, with songs from the likes of Patrick Victor and Jean-Marc Volcy - two of Seychelles' best-known musicians – playing on people's radios and stereos throughout the islands.
Make your dreams come true
Travelling to the islands will soon be possible.
As per 1st June, Seychelles airport will reopen to commercial flights.
It is then just a matter of time before airlines resume services. As of this date, leisure boats and yachts will also be able to re-enter the region, making Seychelles accessible to all but cruise ships for the time being. Domestic
ferry services
between the islands have continued to operate throughout the crisis and are steadily increasing their number of daily crossings.
A large number of hotels and resorts are set to reopen in June and July.
Many villas and apartments are already available for stay. Local businesses have resumed trading. Most restaurants are already open. Bars and casinos are due to reopen their doors next month. All establishments have been told to observe consistent hand-hygiene, as well as practice suitable social distancing in respect of both staff and customers. Tours, excursions, and a variety of
tourism activities
will again be available, with operators ensuring proper safety and social distancing practices are being adhered to at all times. So it seems the islands are doing whatever is necessary to ensure that, once tourists return, they will be ready to welcome them back!
And while a visit to Seychelles might - for now - still be just a dream, you should not leave it too long to make your dreams come true!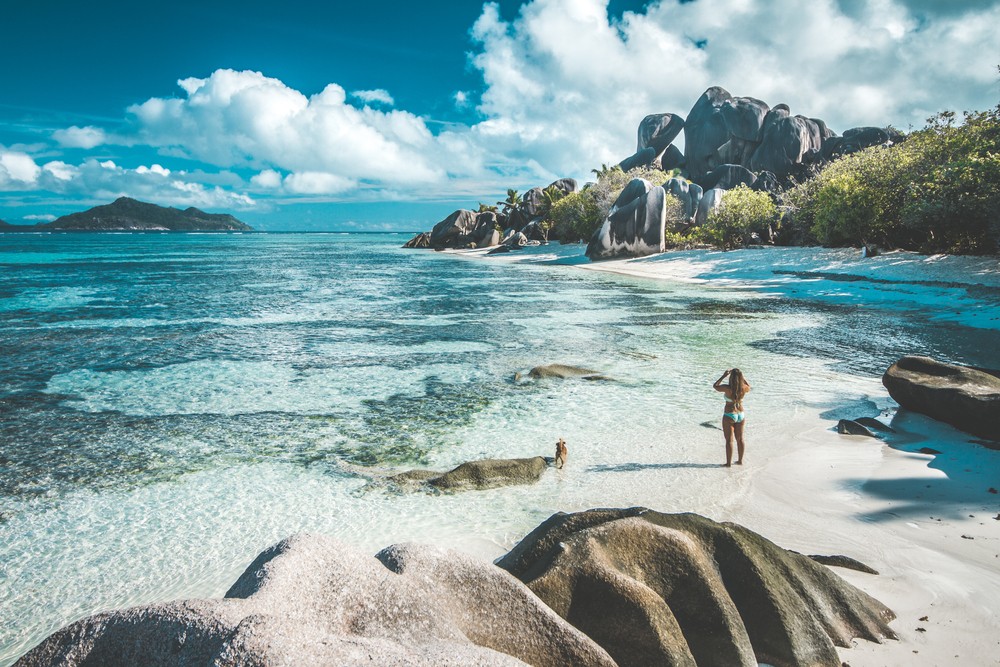 About the author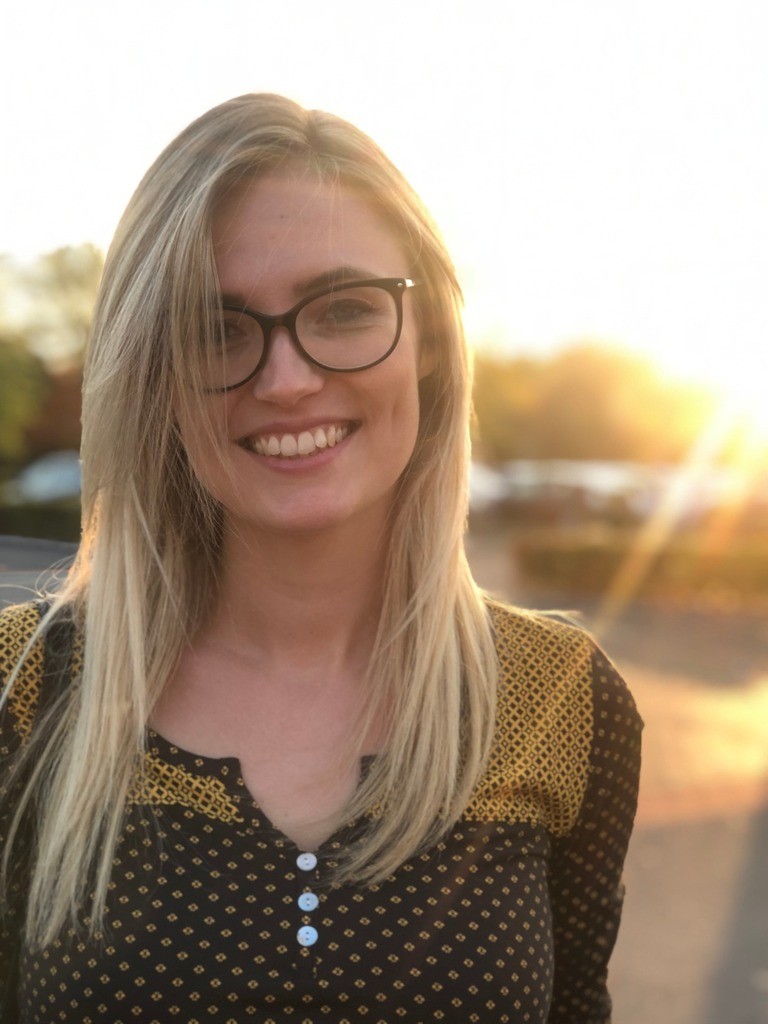 Hi! I'm Axelle, the Seychellesbookings.com
writer of this blog post.
If you have questions or feedback, feel free to contact me on:
[email protected]
More about Seychelles in our Travel Tips
Check out our Seychelles Activities