Blog

»

Seychelles is alive once again
Despite the worldwide health crisis, with nations enforcing even more stringent lockdowns and travel restrictions, Seychelles still remains an escape for thousands of tourists.

Seychelles managed to prevent the virus from spreading by taking quick and drastic measures back in March, putting the island nation into lockdown for almost three months.

The archipelago now seems well ahead on the path of recovery and remains steadfast. Seychelles offers visitors a unique experience. Its blend of tropical scenery, flavours and scents, will help you forget for a moment the raging global pandemic without deviating from the very crucial goal of keeping people safe.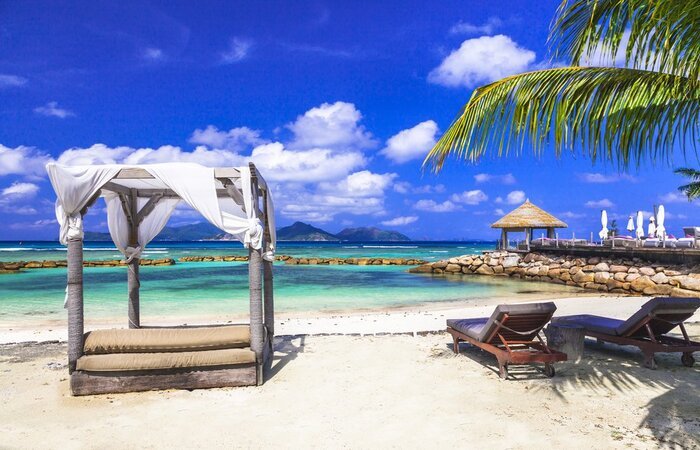 The Seychelles Travel Board Chief Executive affirmed:
"Safe tourism is not an option for Seychelles but rather a must. Not only for the safety of our people but also especially for the restart of our industry, which was until we were hit by the pandemic, a flourishing one. Our commitments for safe tourism have been ably supported by the various partners on the tourism task force"
To learn more about how Seychelles made safety central to its recovery strategy, I would suggest checking our
blog
blog on the subject as well as our
News Page
.

Tourists from all over the world are flying to Seychelles
Lately, the islands have seen an influx of Israelis arrive at its shores*. After all, it is one of the few
safe
destinations (no quarantine restrictions) they can currently fly to! Air Seychelles was the first to launch direct flights from Israel to the islands with the offer of discounted flights. As other airlines followed, more and more Israelis are taking this rare opportunity to visit paradise. And for now, with many nations still unable to travel internationally, they essentially have islands to themselves.
SCAA (Seychelles Cyvil Aviation Authority) said that:

Since November, the airport of Seychelles ""...

has been quite vibrant with the arrival of chartered flights from Tel Aviv, Israel. These flights have been conducted by Arkia and El Al, both of which are Israeli national airlines. Air Seychelles has also resumed its scheduled flights to Israel since last month. In total, over 5,000 Israeli tourists have been able to visit the archipelago.

"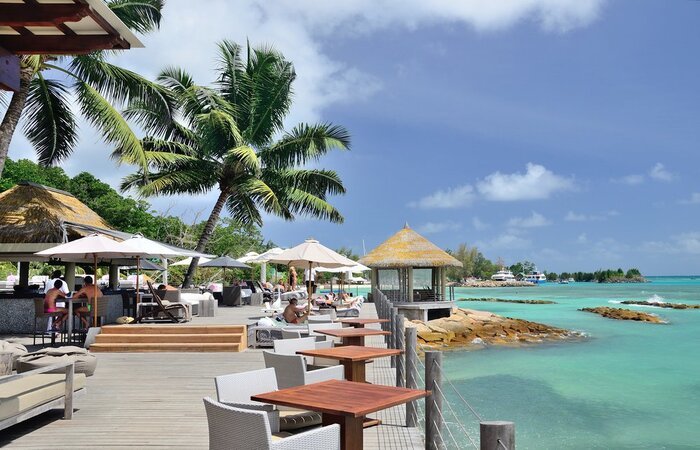 The United Kingdom has also eased travel restrictions to several destinations, including Seychelles. And with British Airways resuming weekly flights to Mahe, visitors from the UK can exchange the winter blues for an endless summer.Tourists from Germany, Switzerland, South Africa, Australia and France are also finding their way back to the archipelago.
The islands are springing back to life!
This is the result of the efforts being made by the local tourism industry, international partners and airlines who are all pushing for Seychelles to remain visible, accessible and entertaining.

Seychelles has plenty to offer
Seychelles is 115 small islands in the Indian Ocean, with one more beautiful than the other. While most of the Islands are inhabited, Mahé, Praslin and La Digue are home to most of the local population. The easiest way to travel the islands is by ferry, with regular (almost) daily services running all year-round. Given the popularity of island hopping, it is recommended to
book your ferry tickets
! You can check our
travel tips
for more information on the best things to see and do in
Mahe
,
La Digue
and
Praslin
.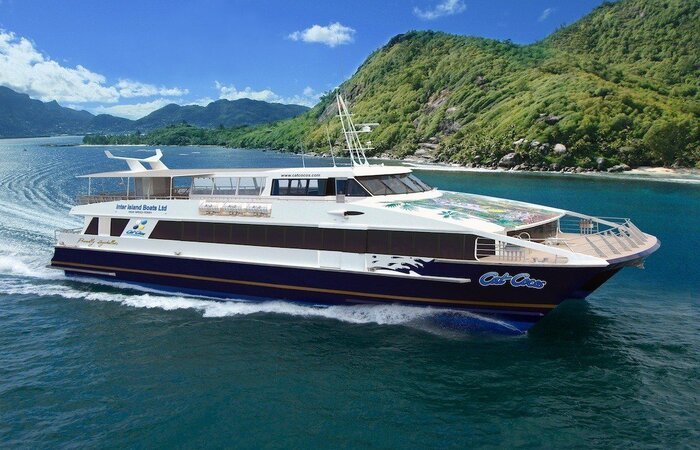 For anyone planning a visit, many popular resorts across the islands now promote all-inclusive packages. These offer the ultimate in rest and relaxation, allowing you to enjoy the islands and their many stunning, turquoise-water fringed beaches. On Mahe, why not book a romantic stay at Hilton Seychelles Labriz Resort & Spa. They offer a full-service spa and an infinity pool set among tropical palm trees. They also grant you access to a PADI diving centre from where you can explore the many colourful reefs.
Just a short 1-hour ferry journey from Mahe will see you arrive in Praslin, where the luxurious Constance Lemuria resort awaits you. And aside from its sumptuous suites and villas, it boasts an 18-hole championship golf course and secluded white-sand beaches.
Another short 15-minute ferry ride will take you to the paradise island of La Digue, perfect for a family getaway. A stay in
Le Nautique Waterfront Hotel
is the ideal base from which to explore La Digue and enjoy one of the many activities on offer, including kayaking, hiking, snorkelling and cycling. For more ideas of where to stay, please take a look at our
News page
where you will find an extensive list of COVID-19-approved accommodations.
Current health and safety guidelines make it difficult to conduct group excursions but private, guided tours are currently available to those wanting a more personal experience. Creole Travel Services are experts in organizing a variety of private tours around Mahe and Praslin. Admire the raw beauty of the island with a VIP tour of Mahe, including a visit to the capital, Victoria. Or perhaps a glass-bottom boat excursion around the Marine Park. For the more adventurous, why not join a guided nature hike through the mysterious realm of the Vallée de Mai Nature Reserve.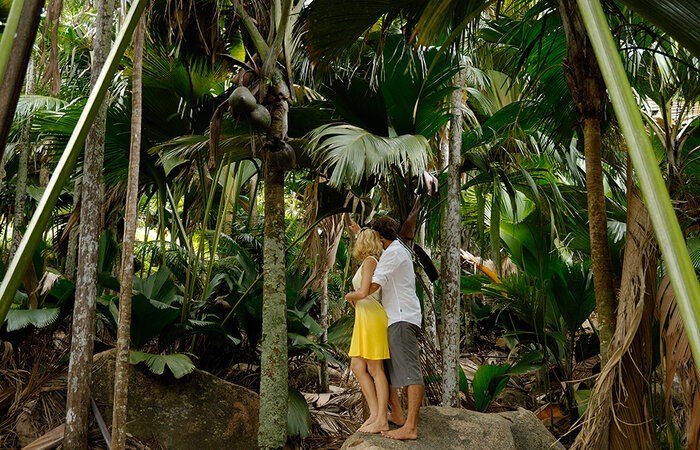 You could also book a ferry to La Digue and rent bikes to cycle around the island. Bicycles are easily rented near the jetty. We would also recommend going diving! While the world pressed the pause button, nature has been recovering, and the reefs are now healthier and full of life. This is your chance to visit Seychelles waters at their best!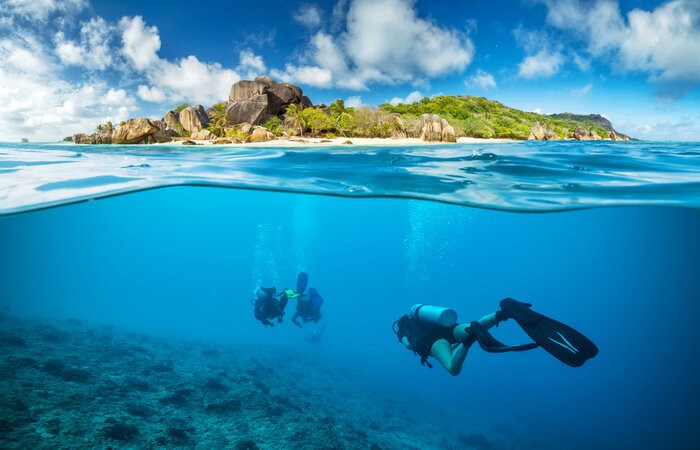 Restaurants are open! So do not miss the opportunity to taste some delectable Creole food: fresh grilled fish, coconut curry, sausage Rougay, lentils, smoked fish salad and more!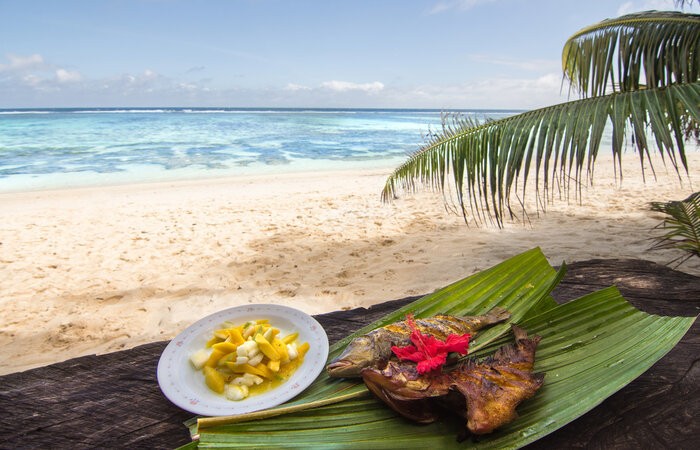 In short, Seychelles has bounced back to life! And if you are planning on travelling to paradise, there are plenty of things to see and do. And the good news is: the Seychelles Tourism Board found that 100% of respondents said they felt safe in Seychelles during the pandemic.
So do not wait any longer... book your next trip to Seychelles now!
*NOTE: According to the last update we received on the 21/12/2020, it seems like tourists from Israel and the United Kingdom will need to wait a bit longer before visiting paradise!
About the author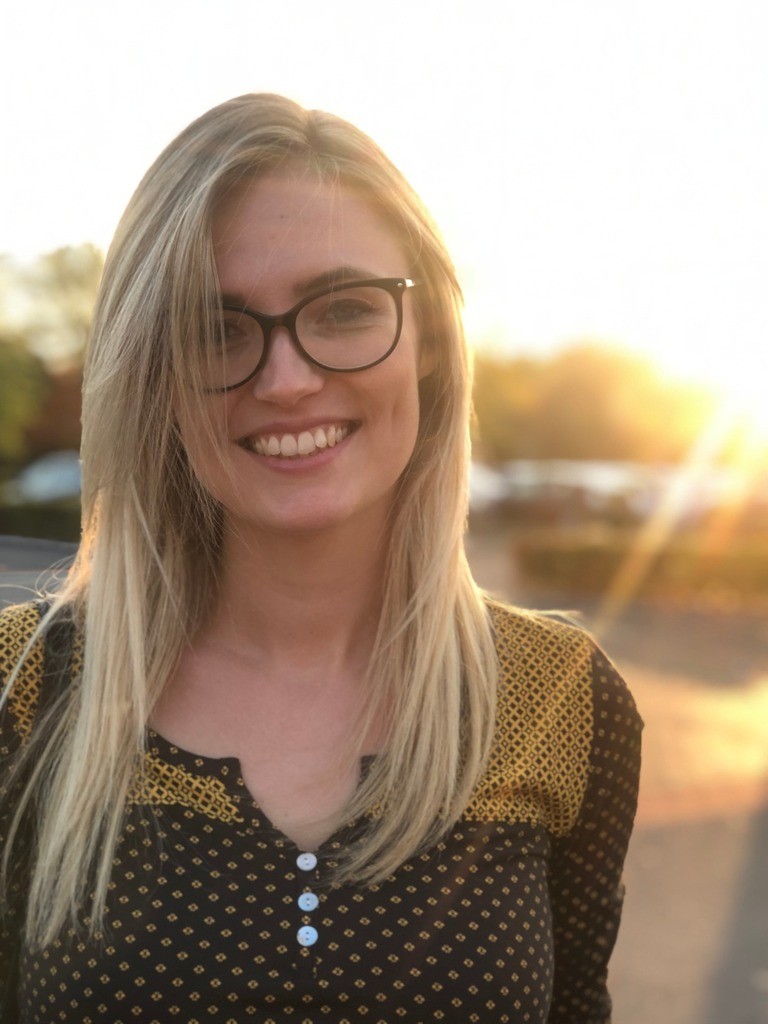 Hi! I'm Axelle, the
Seychellesbookings.com
writer of this blog post.
If you have questions or feedback,
feel free to contact me on:
[email protected]