Praslin Overview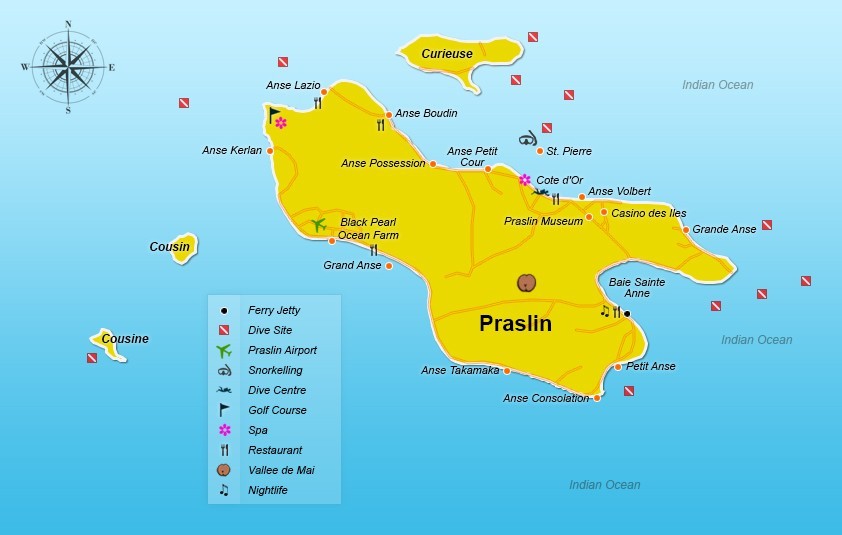 Once a favourite haunt of pirates, this tropical paradise is now a popular tourist destination, boasting world-class beaches, lush forests and everything you'd expect from a tropical island paradise.

Praslin lies 45km to the northwest of Mahé and is the Seychelles' second largest granitic island. In the mid-18th century the island was known as Ile de Palme (Palm Island), the name given by a French explorer in reference to the numerous giant palms that blanketed the island. In 1768 the island was renamed in honour of a French diplomat the Duc de Praslin.
Easily reached by fast ferry from Mahe, the island of Praslin Seychelles offers its visitors a wide variety of activities, so when you're not lazing away on one of the spectacular crowd-free beaches, there's plenty to keep you busy.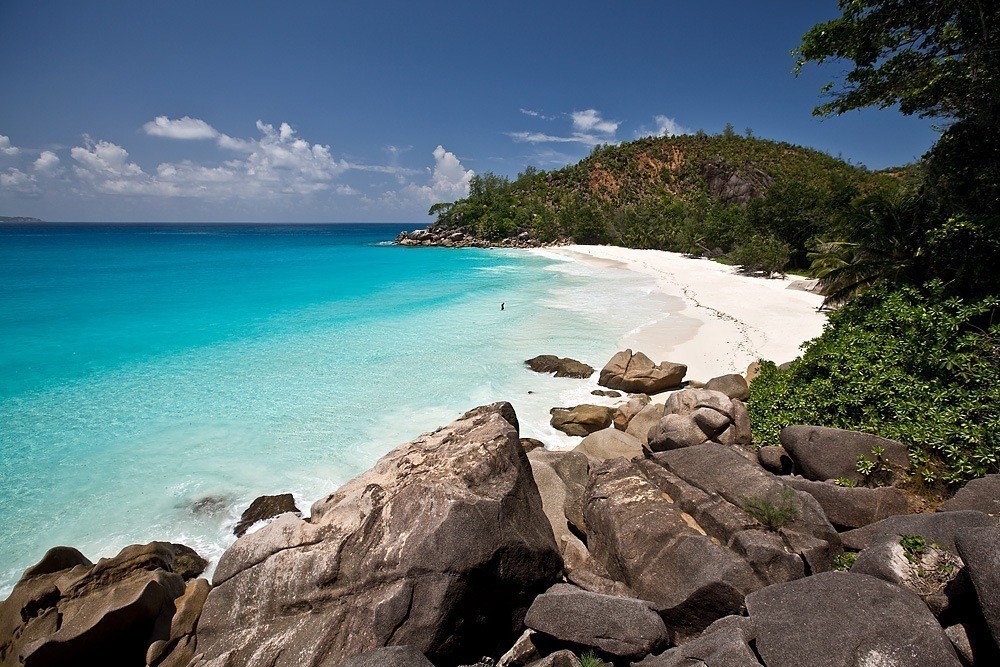 The crystal-clear waters surrounding Praslin are considered excellent for scuba diving, while along its coast there are some great spots for snorkelling. Heading away from the beach, why not join a guided walk through the ancient forest – home not only to endemic flora but also the very rare Black Parrot. Praslin's stunning beauty can also be enjoyed from the air, with helicopter sightseeing tours affording spectacular views over the island and the rest of the archipelago. Praslin also provides a great base for exploring the neighbouring islands. Hop over to Curieuse with its 500 Aldabra giant tortoises or maybe take a trip to Cousin and Aride, both a paradise for bird-watchers.
There are three main settlements on Praslin, with Anse Volbert (a.k.a. Côte D'Or) and Grande Anse being of most interest for visitors. Here you'll find not only great beaches but also the majority of tourist accommodation, which ranges from luxury resorts to privately run family guesthouses. The selection of restaurants and cafes, often with beachside dining, offer both typical Creole as well as International cuisine and although not known for its nightlife, for those feeling lucky, there's a casino for some late-night fun!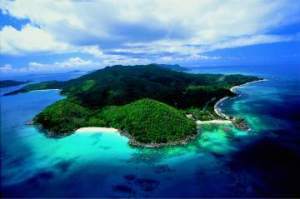 Getting around on Praslin is easy, especially if you rent your own vehicle. There's also a local bus service that runs almost completely around the island. Schedules are available from the tourist office in Grande Anse as well as their office at the Praslin jetty in Baie Ste Anne - where the fast ferries from Mahé and La Digue arrive/depart. Taxis are also available, with prices slightly higher than those over on Mahé.
Praslin is the embodiment of a tropical paradise, offering world-class beaches, stunning flora and fauna and a relaxed pace of life that make it an ideal vacation destination. And if that's not enough, there's even an 18-hole golf course!

BEST PLACES TO VISIT IN PRASLIN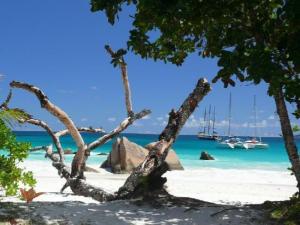 Anse Lazio – Undisputedly Praslin's most famous beach and possibly one of the best in the archipelago. Powdery white sands, lapped by clear turquoise waters, surrounded by palms and takamaka trees and backed by steeply rising hills and dense vegetation; it's no wonder this beach is a photographer's dream and is often listed among the world's top ten beaches. The calm waters are perfect for swimming and there's some excellent snorkelling around the granite boulders at either end of the beach. With a couple of beach restaurants to keep you watered and fed it's easy to spend the whole day here. You can reach Anse Lazio either by car or taxi; the public bus stops about 20 minutes away.
Vallée de Mai – This renowned UNESCO World Heritage site is one of the island's main attractions and no visit to Praslin would be complete without spending some time at this nature reserve. Home to the famous Coco de Mer palms that tower almost 40m above the forest floor and whose seeds are the largest of any plant in the world. Legend has it that the Vallée de Mai was actually the original site of the Garden of Eden with the Coco de Mer being the forbidden fruit.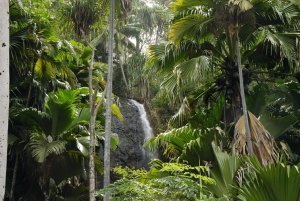 Taking one of the 5 nature trails, that wind their way through the almost prehistoric landscape, you'll have the unique opportunity of viewing over 50 endemic plants and trees as well as some unique wildlife that includes the rare Black Parrot and Seychelles Bulbul. There's an entrance fee of SCR 350 person and for a little extra you can hire the services of a professional guide that will not only explain the history and bio-diversity of the reserve, but will also let you handle the erotically-shaped fruit of the giant Coco de Mer palm. You'll also get to see wild pineapple, wild coffee, allspice bushes and even spaghetti growing from the sky!
Black Pearl Ocean Farm – The climate and sea conditions around Praslin are ideal for the cultivation of Black Lip Pearl Oysters. The farm, located on a beachfront near the airport, not only affords the visitor an insight into how these magnificent jewels are cultured and grown, but also explains the breeding and feeding of the Giant Clam – cultivated here for aquariums and exported worldwide.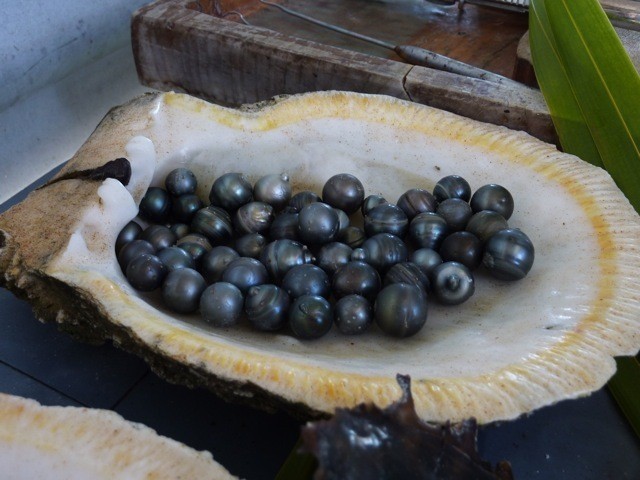 There's also an aquarium and a shop selling a selection of beautiful jewellery and other gifts made from the locally cultivated Black Pearls.
Curieuse Island – This once former leaper colony is now home to roughly 500 Aldabra Giant Tortoises which, along with the Coco de Mer, is one of the Seychelles' most iconic symbols. The island and the waters surrounding it make up the Curieuse Marine National Park - set up to protect the native wildlife and the tortoises that were brought here from Aldabra in the late 1970's. The island also plays host to the Coco de Mer palm, nesting Hawksbill turtles and several bird species including the rare Black Parrot. There are walking trails through the thick mangrove forest that connect to the two main areas of interest - Anse José and Baie Laraie. At Anse José you'll find the dilapidated ruins of the leper colony along with the colonial Doctor's House, now a national monument, and home to a fascinating museum and information centre for visitors to the marine park. On the other side of the island Baie Laraie is home to the ranger station, where a large number of giant tortoises can be seen lazing around or searching out a tasty snack. Taking a stroll amongst these giants is a 'once-in-a-lifetime experience'. The shallow waters here are also home to a large population of bumphead parrotfish, some growing to over a metre in length!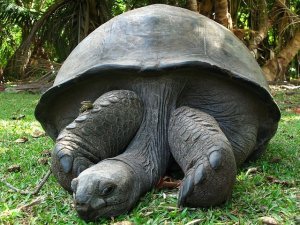 Curieuse can be reached by water taxi from Anse Volbert or on an organised tour, many of which stop-off at St. Pierre for some great snorkelling. Being a National Park there's a SCR 200 entry fee for non-residents; hold on to your tickets for inspection by park rangers.
Cousin & Aride Islands – These unspoilt islands lying off the coast of Praslin are a bird-watchers paradise. Both have been nature reserves for over 40 years and are home to some of the Seychelles' rarest birds, including the Seychelles Bush Warbler and Magpie Robin as well as over a million breeding seabirds.

Cousin lies just off Praslin's southwest coast and is the nesting ground for around 250,000 birds, such as the Red Turtle Dove and the Seychelles Sunbird. It's also the ideal place to view colonies of Fairy Terns, Lesser Noodies and White Tail and, along with a healthy population of other seabirds, geckos, giant tortoises and hawksbill turtles, Cousin makes for an ideal nature-lovers' day out.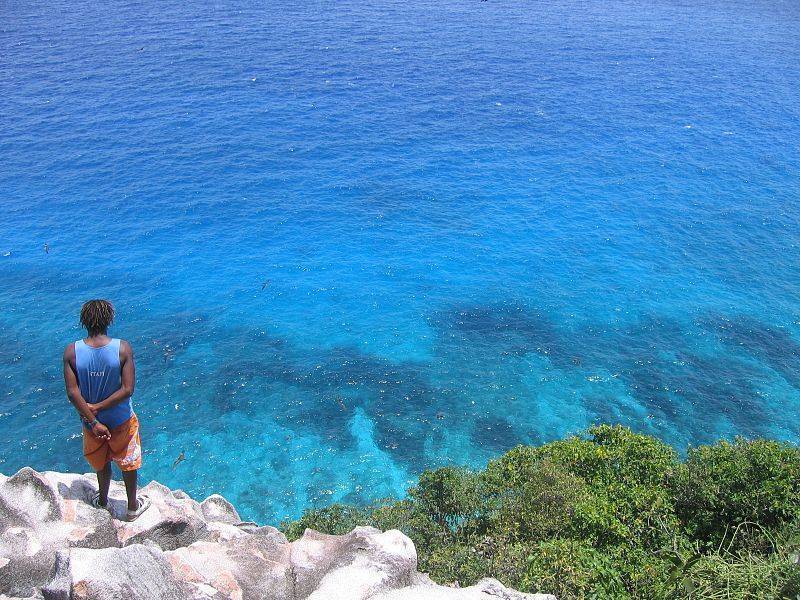 Lying to the northwest of Praslin, the unblemished island of Aride boasts more breeding species of seabirds than any other island of the Seychelles, including the world's largest colony of Lesser Noddies. Aride is also home to several varieties of endemic birds, such as Fodies and the Blue Pigeon and also features an assortment of endemic plants, like the Wright's Gardenia. Organised tours may visit the island from October to April, with day excursions bookable via your hotel or guesthouse. Don't forget your binoculars!
Côte D'Or – The long, palm-fringed bay of Anse Volbert on the north coast - also known as Côte d'Or - is Praslin's main beach and home to a variety of hotels, guesthouses, restaurants and other tourist related activities. If the draw of the uncrowded, white-sand beach isn't enough to keep you entertained, there's a variety of water sports and other distractions to keep you occupied. Swim in the calm, shallow turquoise waters, snorkel along the granite boulders at the bay's western end or simply relax with a good book. There's a also good selection of beachside restaurants, several dive operators and is the departure point for day trips to Curieuse and for snorkelling excursions to Chauve Souris and St Pierre.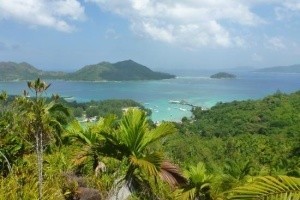 The 'Real' Coco de Mer Forest
Close to Baie Ste Anne, on Praslin's western tip, is the (relatively) newly opened Fond Ferdinand Nature Reserve. Considerably larger than its rival – Vallee de Mai – the reserve's 122 hectares plays host to all manner of wildlife with an incredible number of endemic species, the most notable being its 860 mature female Cocos de Mer palms.

Experienced guides lead you along footpaths and boardwalks that meander their way through the ravine, crossing several streams and eventually climbing their way to a series of stunning viewpoints, affording unique views and breath-taking panoramas across Praslin and the neighbouring islands. Entrance is about half the price of Vallee de Mai and it's one of the cheapest places to purchase a souvenir Coco de Mer.

BEST THINGS TO DO IN PRASLIN

Go nuts!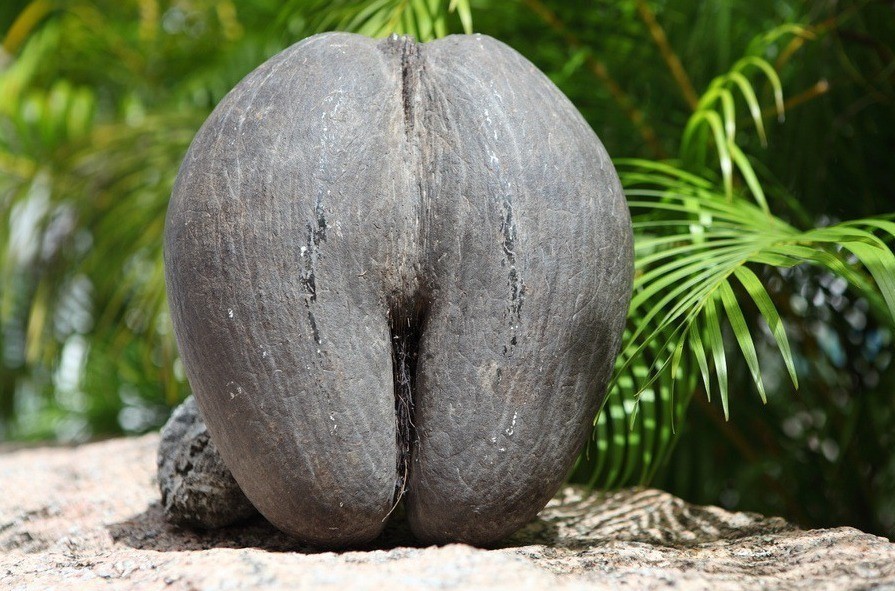 One of the Seychelles' most recognisable symbols is the famed Coco de Mer, the largest nut in the world. These double-coconuts, often said to resemble female genitalia, are prized not only for their size but also their rarity; it takes up to 30 years for the Coco de Mer palm to bear fruit and then another 6 years for the fruit to mature.
For those wishing to take one home as a souvenir, you'll find some great specimens at the gift shop in Vallée de Mai as well as at the Fond Ferdinand Nature Reserve. Given their popularity, the harvesting of Coco de Mer is strictly controlled by the Seychelles Island Foundation, with money from the sale of the nuts going towards the on-going conservation of the Seychelles' two World Heritage Sites – Vallée de Mai and Aldabra.
Weighing sometimes in excess of 20kg, most specimens are first sawn in two and emptied of their contents before being glued back together. Some are then cleaned and polished while others are left 'au natural'. Each nut is then allocated a certificate with details of its provenance.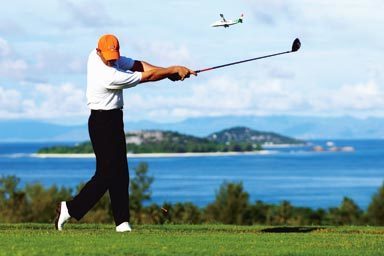 Expect to pay anywhere from €200 and up for a reasonable specimen, making sure you also obtain an export license at the time of purchase if you intend to take it out of the country.
Explore hidden beaches
Tucked away at the far north western tip of the island, lay the secluded beaches of Anse Kerlan and Anse Georgette. Powdery white sands framed by granite boulders and surrounded by lush vegetation make these some of the most stunning beaches on Praslin, while their aquamarine waters are ideal for swimming and offer some great snorkelling too. Although both are public beaches, they can only be accessed through the Lémuria Resort and non-residents should obtain permission from the resort at least a day before they plan to visit either the beach.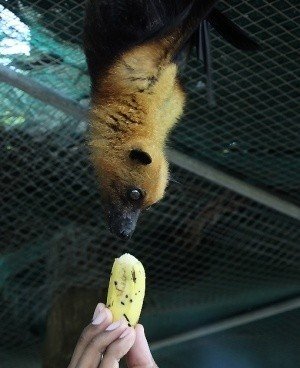 A hole in one!
Should you ever fancy a distraction from the beach, you'll be happy to know that Praslin boasts the Seychelles' only 18-hole golf course. Situated on the grounds of the Lémuria Resort this championship golf course overlooks 3 stunning beaches, and with views out across the Indian Ocean is one of the most beautiful golf courses in the world. With its inspired landscaping and sweeping greens, this challenging course offers something for players of all levels. Tee times can be booked via the resort.
Feed a bat
Tucked away just behind Côte d'Or is the Praslin Museum. This small privately-owned museum strives not only to exhibit the Seychellois culture & traditions but also showcases some of its most notable flora and fauna. From its collection of traditional artefacts & musical instruments to demonstrations of traditional food preparation and palm wine tapping, visitors are encouraged to join in with traditional activities. There's also a fully-functioning traditional kitchen that serves up some great Creole cuisine. And don't forget to feed the resident fruit bat!
Fishing
It's as if the waters of the Seychelles were deliberately designed for all types of fishing and for levels of fisherman. Whether it's big game, bottom, coastal or fly, there's something for both the seasoned expert to the absolute beginner. The azure waters around Praslin offer the avid fisherman the chance to haul anything from Blue Marlin, Sailfish and Dogtooth Tuna to Bone fish, Milk fish, Trevally and Grouper. Full and half day charters are readily available, with local captains keen to take you to the best spots and to share their local knowledge with you.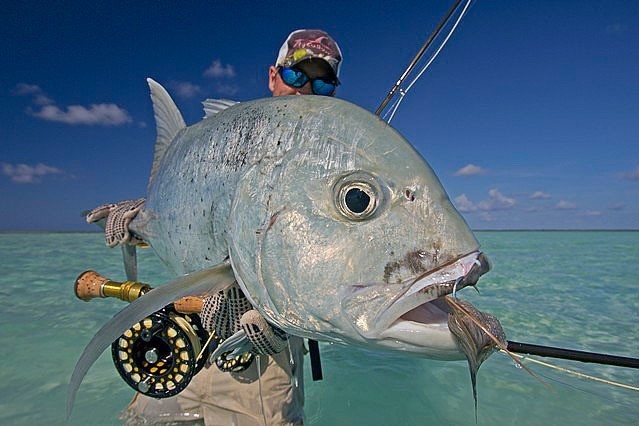 Dive, Dive, Dive!
Schools of colourful reef fish, turtles, rays, moray eels and sharks! These are just some of the wonders you can expect to see when diving the waters around Praslin. Marvel at the granite structures and hard-coral formations as you pass weightlessly through the crystal clear water, while around you the diverse marine life leaves you eager for your next sortie underwater. With a number of professional dive operators, accessing over 15 dive sites, there's always somewhere new to explore. Highlights include Booby Rock, Aride Bank and Whale Rocks.

BEST PLACES TO EAT & DRINK IN PRASLIN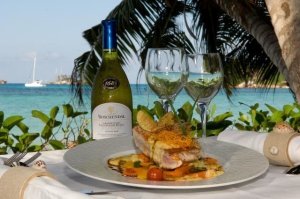 Dining out on Praslin is a casual affair with a majority of visitors opting to dine in their resort or hotel. There is however a good assortment of restaurants to be found, mainly located along Côte D'Or, that serve a wide variety of cuisines from the traditional to the more contemporary, with some offering beach-side dining under the stars. Look out for fruit bat curry on the menus!
Café des Arts – This beachside seafood restaurant, nestled between the palms of Côte d'Or, is regarded as one of Praslin's best. Set amongst paintings and sculptures from local artists, this à-la-carte restaurant offers fine dining in a relaxed atmosphere. Great for a romantic dinner under the stars, their local chefs use the finest available ingredients to create a truly memorable dining experience. There's also a gallery and souvenir boutique open during evening service.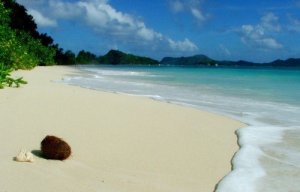 PK's @ Pasquiere Restaurant & Gastropub – Perched on a hillside close to the Raffles resort is another Praslin favourite, serving great food at affordable prices. Enjoy excellent seafood and grilled steaks with great views over Anse Boudin and Anse Takamaka from the breezy terrace. Open for breakfast, lunch and dinner it makes for a great stop on the way back from Anse Lazio.
Restaurant Paradisier – This recently opened restaurant at Grand Anse is already gaining rave reviews. The Mediterranean inspired menu features a choice of salads, pasta and risotto dishes as well as delicious meat and fish mains, all lovingly prepared by the experienced French chef. They also have some of the best wood-fired oven pizzas on the island. Great food, attentive service, an inviting decor and decent prices are sure to make this a popular choice with both locals and tourists alike.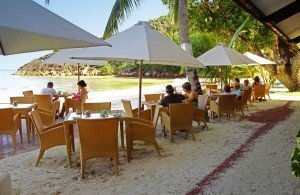 Hotel L'Archipel – From its stunning location at the end of Praslin's Cote d'Or, this 4-star property boasts two prestigious restaurants; both with incredible sea views. La Gigolette, with its beachside setting, is a great place to enjoy a relaxed lunch, while for dinner La Feuille d'Or offers a choice of set menu or a la carte dining. Both restaurants showcase a variety of International and Creole dishes with a focus on local produce and the very best seafood. The Ton Francis bar & cocktail lounge is also a great place to grab a refreshing cocktail by the pool.
Jenny's Bakery & Cafe – Praslin's most famous bakery, now in its new premises at The Old School complex in Baie Ste. Anne, is still the best place to come for freshly baked breads and pastries. Aside from the sumptuous filled baguettes and sandwiches, there's a daily changing take-away menu featuring grilled fish, curries and other Creole staples. The cafe is open Mon-Sat 08:00 to 22:00 and offers a appetizingly new dining experience at affordable prices. Don't forget to treat yourself to one of their devilishly good cakes too!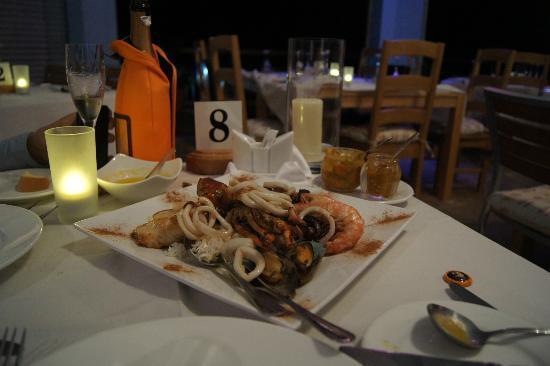 Les Lauriers – Famed for their nightly Creole Buffet BBQ's, this family-friendly Praslin institution never fails to satisfy even the biggest appetites. Take delight in their vast array of freshly prepared salads and hors d'oeuvres before moving on to their exotic curries as well as expertly grilled meats and of course fresh fish, all served with locally grown vegetables and typical sides. And if you've any room left, there's an appealing choice of desserts too. Closed on Wednesdays.
Coco Rouge – If you're looking for a quick fix of tasty local food, this simple take-away establishment in Baie St Anne is a sure winner. Recommended by the locals, they serve a daily selection of Creole favourites from chicken and beef curries to creole style fish & chips, and all at extremely affordable prices.
The Pond – Fusion cuisine served in a contemporary style is what awaits diners at the Dhevatara's signature restaurant in Grande Anse.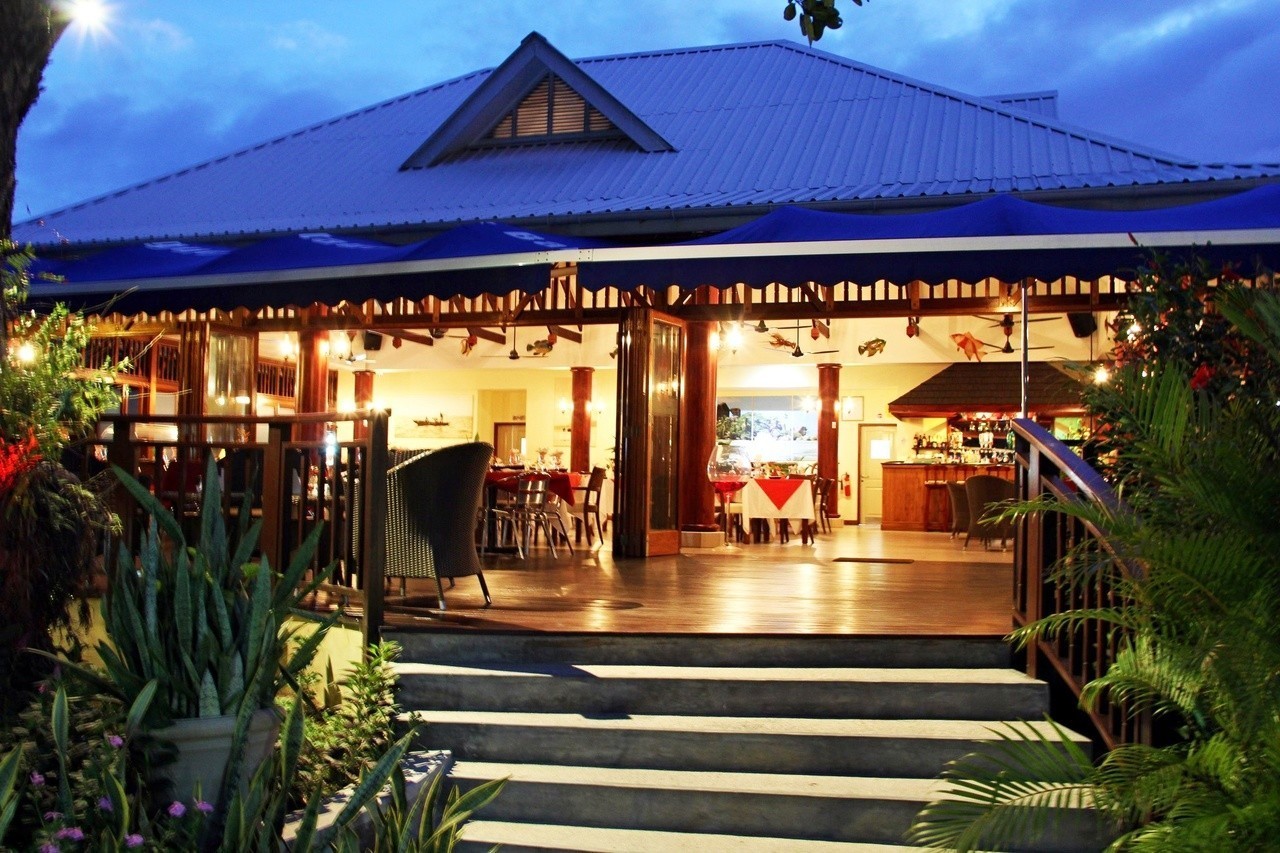 Set amidst Zen-like pools in a lush tropical garden, their award-winning chef will delight you with his ethnic twists on traditional flavours, making use of home-grown spices and local herbs all handpicked from their rooftop spice garden. There's also a lounge bar serving refreshing cocktails and a good selection of wines.
Pirogue Restaurant & Bar – Offering a wide selection of Seychellois and International dishes, Pirogue Restaurant & Bar is one of Praslin's premier eateries. Located just across from the white sands of Cote d'Or Beach they offer a daily selection of fresh seafood as well as a variety of authentic Creole dishes, all served in a relaxed, airy atmosphere. Open for breakfast, lunch and dinner it's the perfect spot to enjoy a romantic meal or simply time out with friends and family.

PRASLIN NIGHTLIFE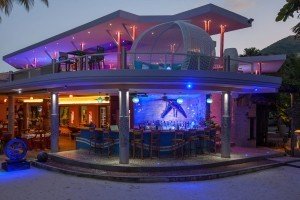 With most visitors preferring to spend their days lazing on the beach or soaking in the natural beauty of their surroundings, it's no surprise that Praslin's nightlife is an equally laid-back affair. But for those looking for an after-dark distraction, Praslin has a few tricks up its sleeve!
Chill Out Tapas Lounge Bar – Credited as the first of its kind in Seychelles, this newly opened bar/lounge - situated above the highly acclaimed Cafe des Arts restaurant - is already considered by most as Praslin's no.1 nightspot. With panoramic views across Cote d'Or it's the perfect spot to enjoy some of the best cocktails on the island, along with a tasty selection of tapas from around the world.

As the sun sets, the music begins and plays on until the early hours. International beers and wines, live sports from around the world, a free pool table and awesome sounds make this THE place to be. On weekends, look out for their themed party nights with DJ's playing the latest mix of international and local dance music.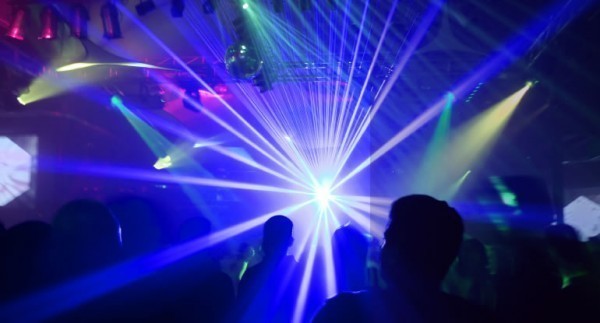 Oxygen – For an unforgettable party atmosphere this Baie Ste Anne nightclub is the place to be. Their vibrant Friday and Saturday night events draw a crowd of late-night revellers all looking to dance the night away to the sounds of local and international artists. Just make sure you're suitably dressed – No vests, caps or sandals.
Jungle – For some night-time fun head over to the Jungle at Grande Anse, where (by Seychellois standards) the island goes to rock on Friday and Saturday nights.